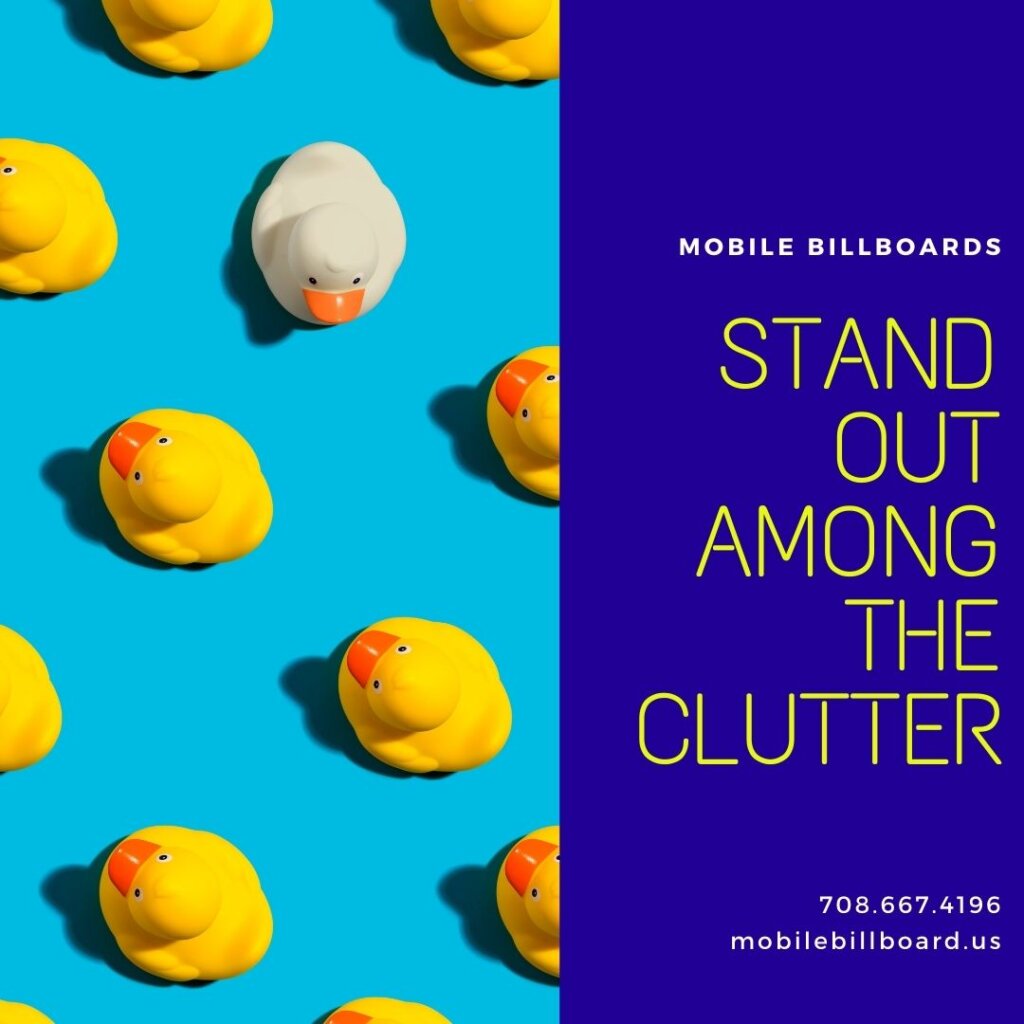 On a daily basis, we are all exposed to up to 4,000 ads a day. That's a ridiculous amount of spam grappling for our attention. It may seem disheartening to an advertiser who doesn't want to watch hard-earned marketing dollars go to waste. Fortunately, the world of mobile billboards offers a breath of fresh air in the sea of sales.
Mobile billboards is part of a very unique subset in marketing- the out-of-home advertising. This group consists of anything to do with outdoor marketing – park benches, static billboards, bus stops, mobile billboards – all make up the OOH family. Here are a few ways in which OOH stands out among the clutter of competition…
71% of people not only report seeing a standard billboard ad but can remember what's on them.
In the case of mobile billboards, 97% of people can remember what they were for. (Something rolling in front of you tends to stand out) (Check out THESE stats.)
Scented billboards exist and actually turn heads. Scent is a powerful memory device and can trigger warm, nostalgic feelings that highlight the emotional side of shopping. (Take a look at THIS.)
Sound billboards also cause increases in engagement. Pleasant music and sound effects are a great way to stand apart from the miles of generic advertising, especially around the holidays. (Check THIS out.)
Mobile billboards are the most cost-effective form of advertising – meaning you spend less and have more quality impressions for your ad. (Take a gander at THIS.)
With the increase in technology, a mobile billboard that already attracts attention can engage on a more personal level, thus becoming even more unique than its traditional counterparts. (Check THIS out.)
The simple aspect of Mobile Billboards is enough to turn heads all on its own. A large, moving ad seen in neighborhoods or interacting with a person going about their daily tasks? Yep – hard to forget and even harder to miss. Isn't it time to find out what this form of advertising can do for YOUR business?
Contact Mobile Billboard today at 708.667.4196 to find out how we can help spread your message and make it stick!