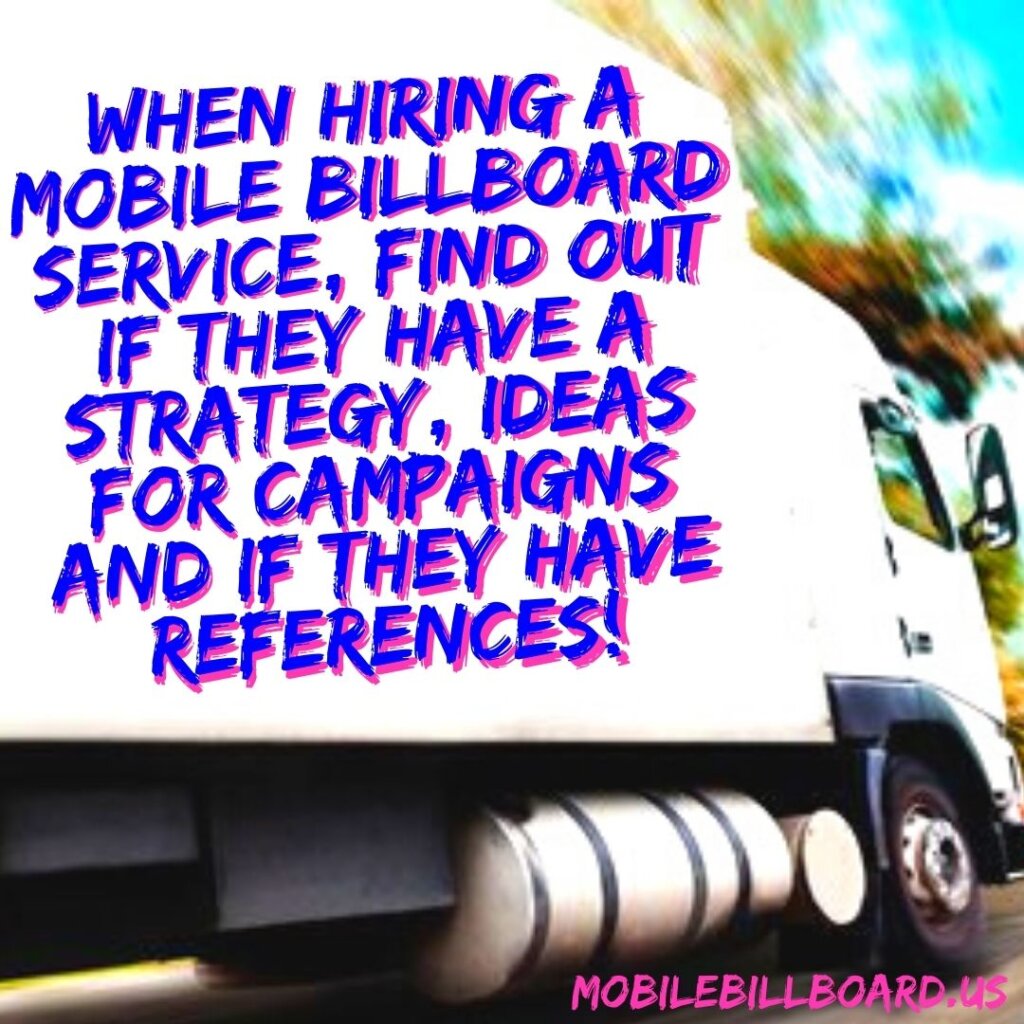 When Hiring A Mobile Billboard Service, Find Out If They Have A Strategy, Ideas For Campaigns And If They Have References!
Whether you are located in Chicago, like Mobile Billboard, or you live elsewhere, there are standard bits of information you need to determine the right mobile billboard company to hire.
First of all, what is their strategy? They shouldn't be aimlessly driving around hoping for the best. Do they know the best neighborhoods to target for your particular consumer? Do they understand the best times of the day to reach target consumers in these areas? There should be a settled pattern or strategy for where your mobile billboard will be seen. A great mobile billboard company should be able to guide you through an entire marketing strategy and not simply how to design your ad for optimal viewing.
Playing off of this, you should also expect to follow the marketing on a daily basis – preferably in real time. The mobile billboard company should be able to provide this option so you can make sure the campaign is on target and if any changes need to be implemented.
Ask if they truly understand your vision and marketing goals. They need to understand what you are trying to achieve and the message being spread just as much as they understand what areas to target when. This is critical in making sure the campaign is most effective at reaching the correct audience. Don't take their word for it. Ask them to explain how they believe this campaign should go and the type of image your company is projecting. Some may even create a mock-up in order to show you both are on the same page before you sign with anyone.
Something that is always a great idea in anything you come across in life is references. Similar to looking at reviews for a product online, this is your way of seeing how past projects turned out and how professional and reliable the mobile billboard company is. Any company that won't show you pictures of past projects is one you should likely walk away from.
Keep these tips in mind when you are on the hunt for the perfect mobile billboard partner to advertise your services or wares!