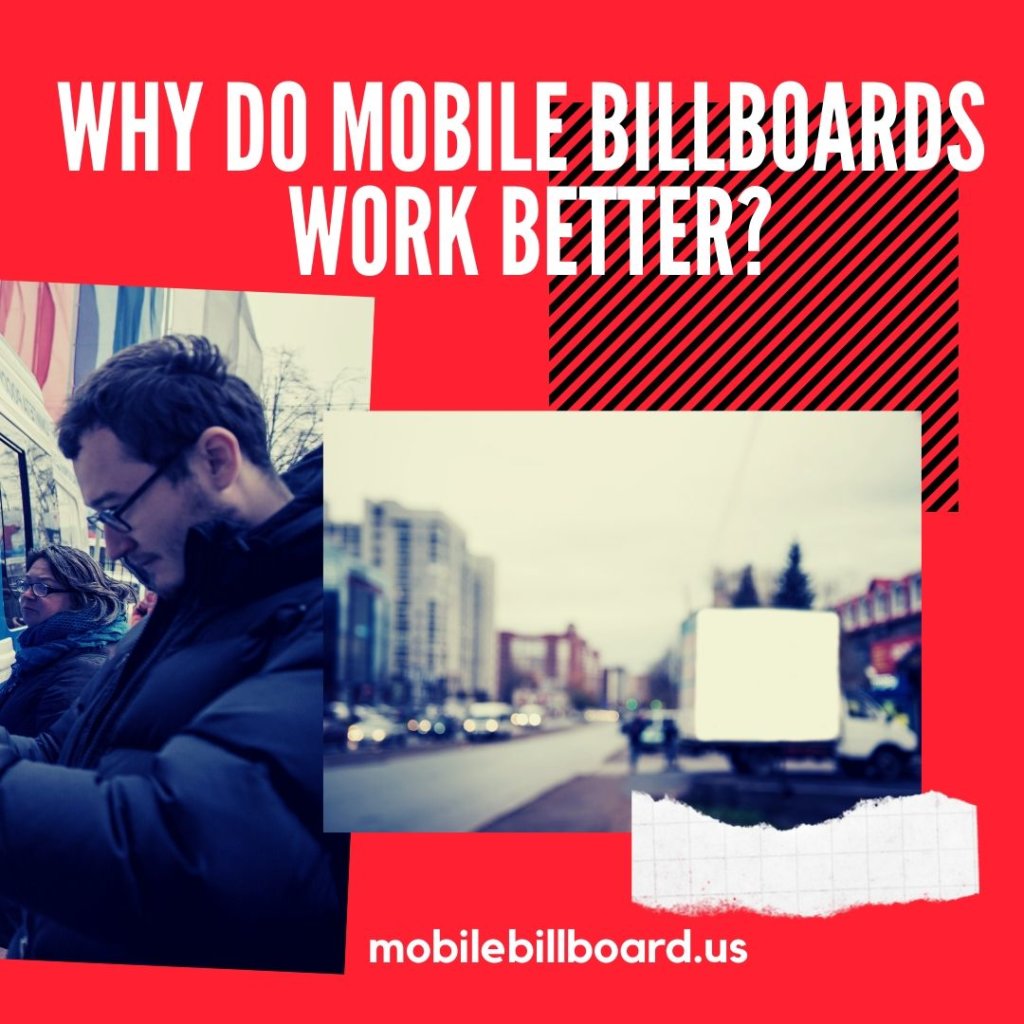 Mobile Billboards Just Work Better Than Traditional Advertising. True or False?
TRUE.
Billboards have a 97% retention rate among consumers. This means that more people remember your message or product long after they've seen your ad. Compared to a typical digital marketing retention rate of 65%, this speaks volumes! Mobile billboard ads are also much cheaper than traditional marketing, meaning it's much more cost effective. Essentially, you are paying less for more views and having those folks actually remember your ad for far longer.
Mobile billboards are also MOBILE so you can bring the marketing straight to your target audience. In times like a pandemic and quarantine where everyone is trapped in their own neighborhood, this is crucial. You don't have to hope that consumers are searching the right keywords or stumbling upon you – you are literally right in front of them.
That's the other bonus – mobile billboard ads are pretty unforgettable. Why? Because they are giant signs rolling mere feet in front of them. It's not something you expect to see when gardening in your yard, sipping lemonade on your front porch or walking to the grocery store. It is this very random, unexpected surprise that naturally draws attention and puts the focus on you. Digital marketing and traditional advertising have become white noise and are nearly invisible to consumers who are used to being bombarded with ads online or having their fave shows interrupted by commercial breaks.
Another advantage is that there is hardly any competition. With television, newspaper, digital marketing and the like, competition is stiff and prices are high to try and eek out a prime spot. Consumers are often inundated with competing ads and find it very hard to sort through the muck. With mobile billboard ads, it's just you. You have no competition on the billboard and can get your message across plain as day. It makes it easier for consumers to remember your brand.
So, would you rather be remembered, spend less and be more effective or fight with endless competition, drain your budget and hope someone will recall seeing you? The choice is yours.
Contact Mobile Billboard today at 708.667.4196 to find out how we can help spread your message and make it stick!