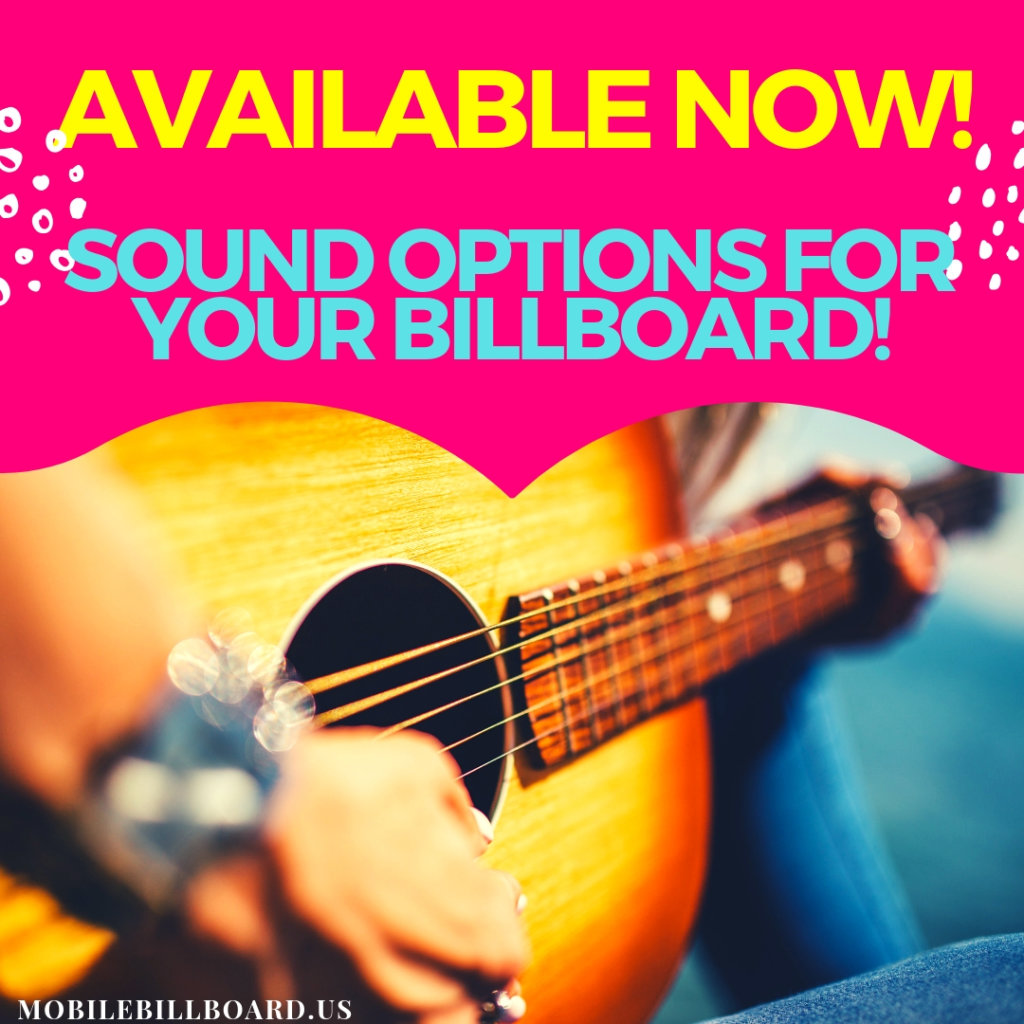 The Billboard Option That Is Music To Your Ears!
Sound options have auditory systems that emit several seconds of audio spots or melodies referring to the product and/or brand. Mobile Billboard's sound systems offer the ability to play effects on a timed schedule or using manual override controls. You can use your own familiar sound effects, music and short clips or have our sound advertising experts incorporate a special clip for your brand, product or service.
Why Is Sound Advertising Effective?
Studies show that, in order to process music, we use the same parts of the brain that are responsible for emotion and memory. No matter if the emotional response from a piece of music is positive or negative, the associated memory can be quite strong.
Melodies and sounds can elicit responses and evoke powerful emotions in consumers. Utilizing sound in your advertising can create a story for your brand and drive target feelings to your audience. Whether it is due to a catchy beat that repeats in their minds, called an earworm, or it reminds them of a cherished time in their life, music truly has the power to move mountains.

If you are interested in learning how Sound Options might fit into your marketing campaign or would like to start your mobile billboard advertising adventure, be sure to contact Mobile Billboard at 708.667.4196.