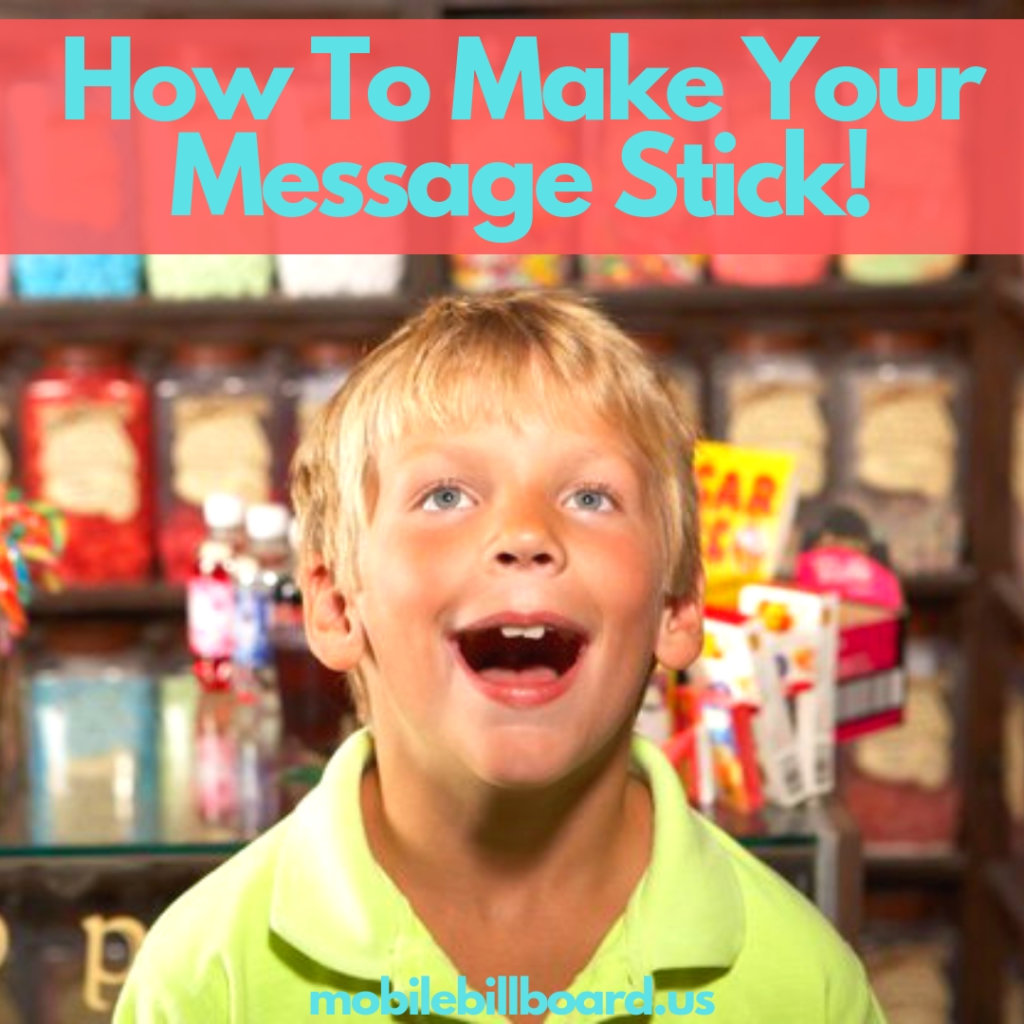 Mobile Billboards are eye-catching and help companies stand out from their competitors. What truly makes the difference is the unique ability of the billboard being mobile and going TO the consumer instead of hoping they walk past a stationary ad. While the message you convey is important and the route your mobile billboard travels is crucial to increasing visibility, the real reason they are so effective is because they interact with the consumer on their turf, in the midst of their daily life.
But how do you make a Mobile Billboard RESONATE with your target audience?
There are many ways to be seen and get a message across but the most powerful is maximizing the reason mobile billboards are so special in the first place. The local approach.
The Local Approach
Consumers are already noticing your billboard because it's in their neighborhood, catching their attention. They will remember seeing your ad and the message you convey but to make them FEEL a connection and build a stronger bond with your company is to incorporate their life into your ad.
What I mean is use the very streets you are on and what is happening in that city to your advantage. The best example of this is what Under Armour did in Philly. They congratulated the city of Philadelphia on their football team winning the Superbowl.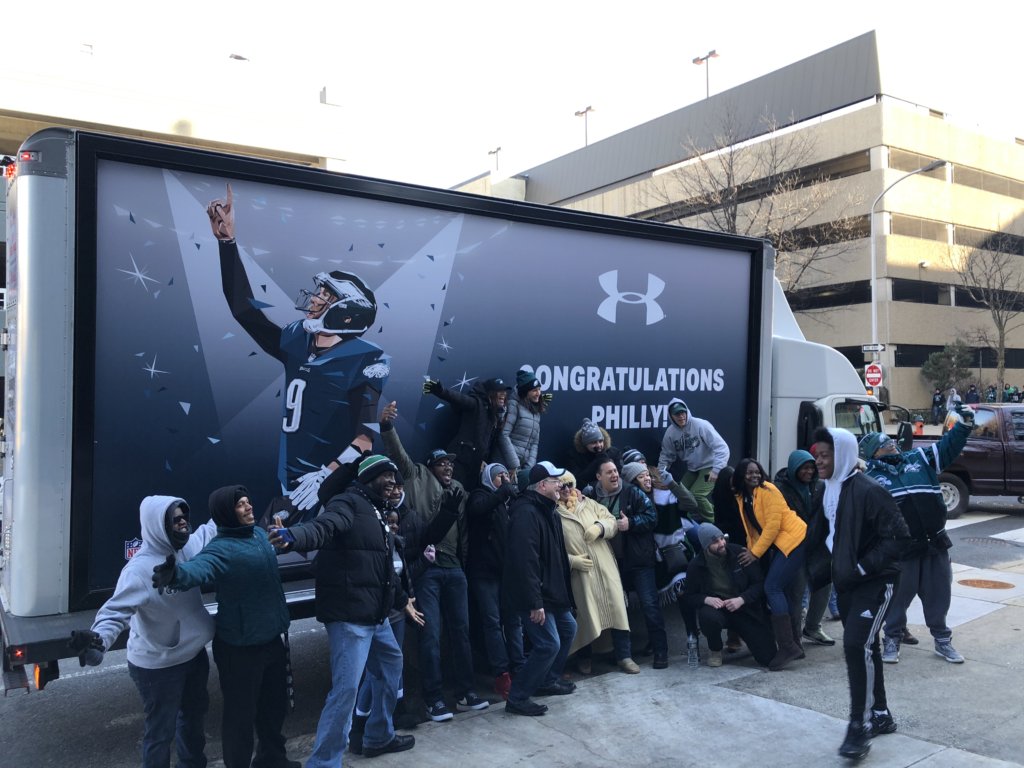 This was PHENOMENAL in regards to forming a connection with the city. Folks are very invested in their hobbies, especially sports, and there is a whole swell of city pride that permeates the air. By congratulating their sports team's big victory, Under Armour just created a bond with the people of Philly. They see this company in a favorable light and have build an emotional bond to this brand because it supports something they love.
It also created another excellent marketing opportunity because people want to pose with this billboard and take pictures. They will share these pictures online in celebration of their team and their city. While they spread boisterous messages of good cheer and camaraderie, Under Armour's logo is front and center above the message. Extra advertising for FREE.
How To Maximize Local Approach
Mentioning Local Teams, Icons or Celebrities in your message or photo
Using the Neighborhood or Area Nickname
Using Local Landmarks or City References in your message or photo
Staging a "Photo Op" where folks will want to pose with your message
Mentioning the Event or Fest you are advertising in or near
By doing a bit of research on the area or talking with locals, you can find out what really matters in a neighborhood – what is iconic or beloved. Incorporating a city's passions will help you connect with potential consumers on a deeper level. Remember that people may not always remember what you said but that they ALWAYS remember how you made them FEEL.