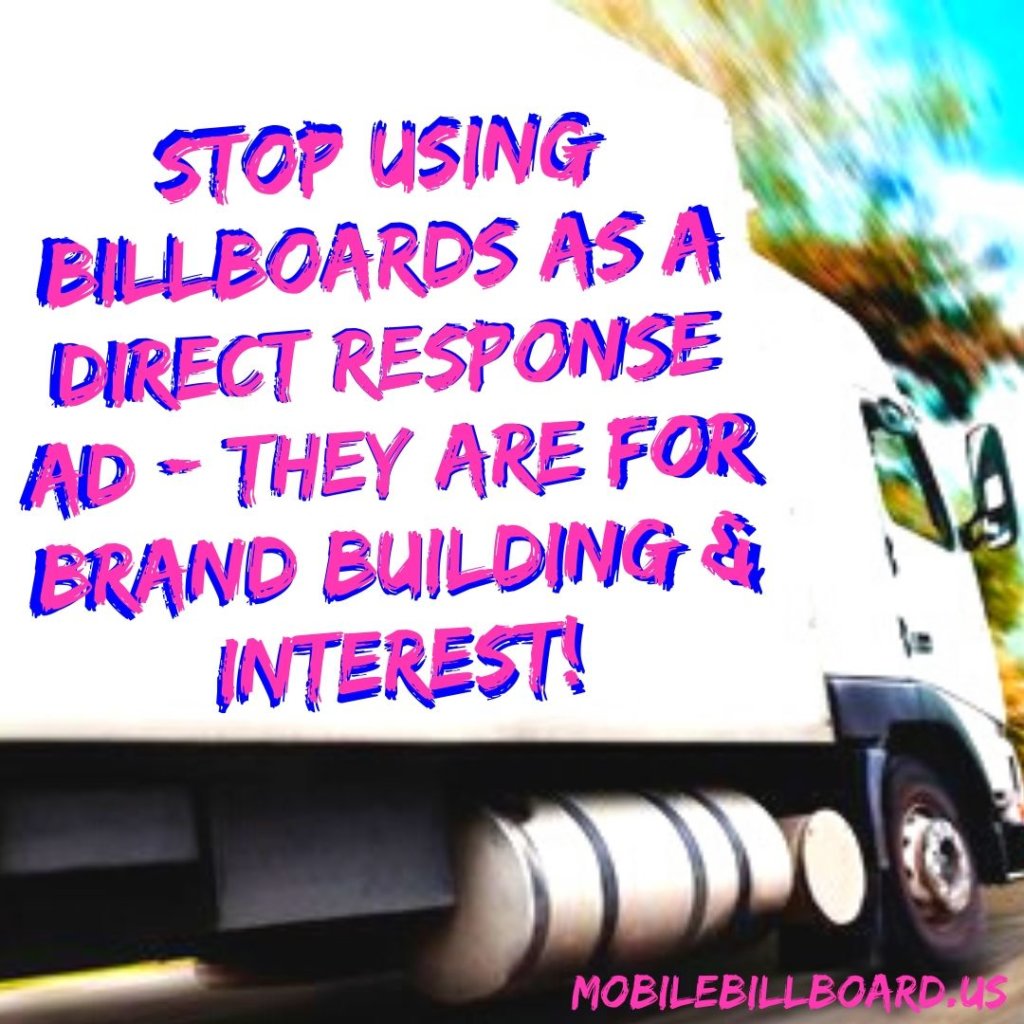 Stop Using Billboards As A Direct Response Ad – They Are For Brand Building And Interest!
Something that is often forgotten when creating billboard ads is that they are going to be seen by people on the go.
What do we mean by this? Well, the majority of audience that engages with your stationary or mobile billboard will be traveling in cars, on bikes or walking somewhere specific. It isn't likely that they will have a pen and paper handy to jot down everything on your ad in the 5 seconds they see it.
Too many companies use a billboard ad as a direct response ad. This means they provide websites, phone numbers and other detailed information in hopes the consumer will contact them. Billboards are a SECONDARY form of advertisement. This means that they should supplement more detailed avenues, such as print advertising or television commercials, where you can share all the information your heart desires. You can use these other mediums to write the consumer a love letter or the next great novel but not on billboards.
Think of it this way, a consumer seeing your billboard ad will remember your brand or product name but they won't remember any other details. Use this to your advantage. Advertise on other channels and get your direct response but keep billboards to build your brand and increase awareness about your product or service. They will play off of each other and boost your campaign effectiveness.
The only exception to this rule is if your phone number or website IS the name of your brand or your message.
Billboards are great at nabbing attention and bringing awareness to your brand or product. Leave the contact info and drawn-out details to other advertising mediums.