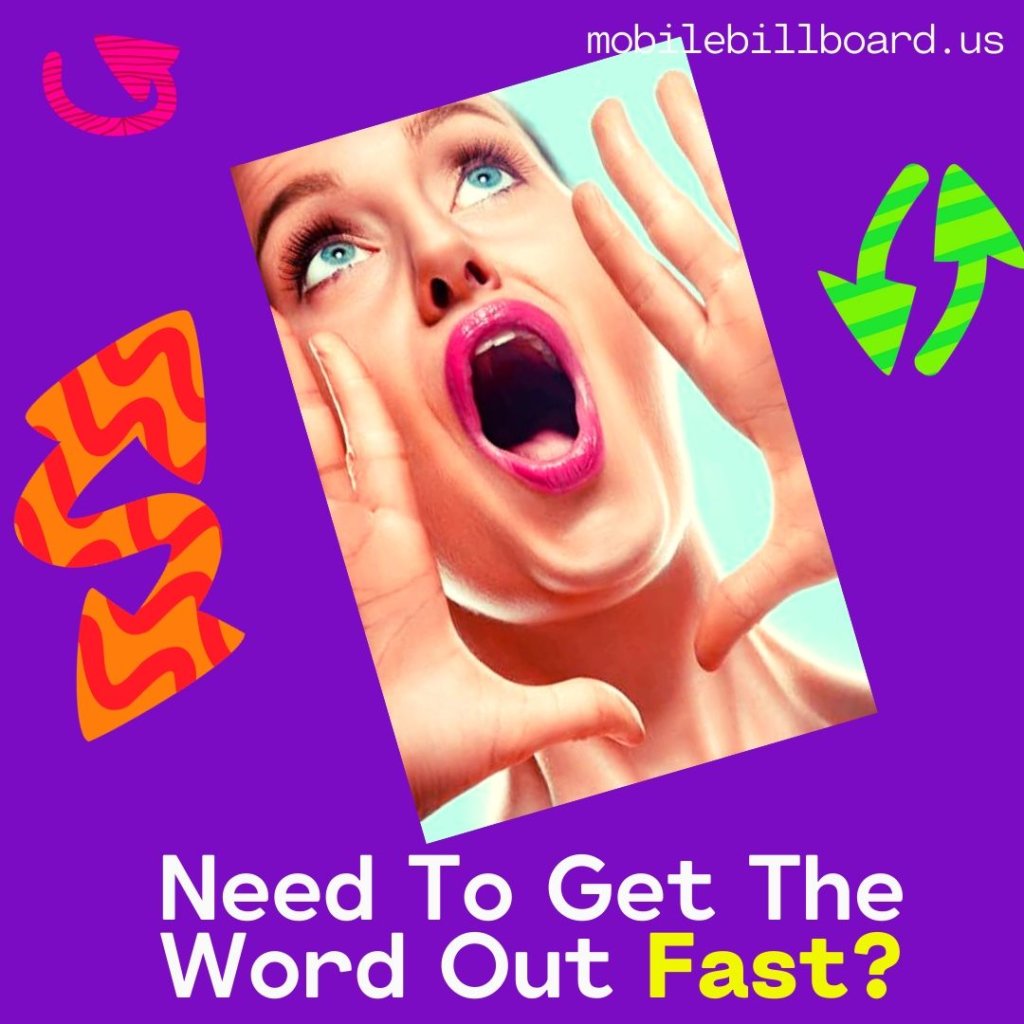 What your business offers is important. During certain times, even CRITICAL.
Whether you offer scuba lessons in the best of times or provide masks during moments of quarantine, the public needs to know that you exist and what you have. Traditional advertising and digital marketing have become saturated with competition and are often ignored or forgotten by a society so accustomed to being accosted by cheap sales pitches. You need a fresh take on getting the word out that actually reaches people AND sticks in their heads long after they've seen it.
Vehicle marketing results in a 97% message recall!
That's right – the majority of people who see your sign will remember it later. A single truck can generate 30,000 to 70,000 impressions each DAY. That's a lot of eyes focusing on your message!
One of the best parts about mobile billboards? It is truly a fresh take on spreading news because the public doesn't ignore the ads. It's nearly impossible to considering the ad drives to THEM. Being mobile and off of their usual screens, a giant sign rolling right in front of a person as they head to a friend's house, go get their mail, run errands, etc., is pretty hard to miss. You can't help but pay attention to a 16 foot sign that interacts with your daily life in unexpected places.
You're used to stationary signs on highways, getting a million ads popping up online or having a favorite show get interrupted by commercial breaks. To have a message literally coming to your backyard? Unique doesn't even begin to describe it!
If your message is important or the services you offer are greatly needed, what better way to reach the masses than by utilizing the most cost-effective and memorable marketing strategy available today?
Contact Mobile Billboard today at 708.667.4196 to find out how we can help spread your message and make it stick!