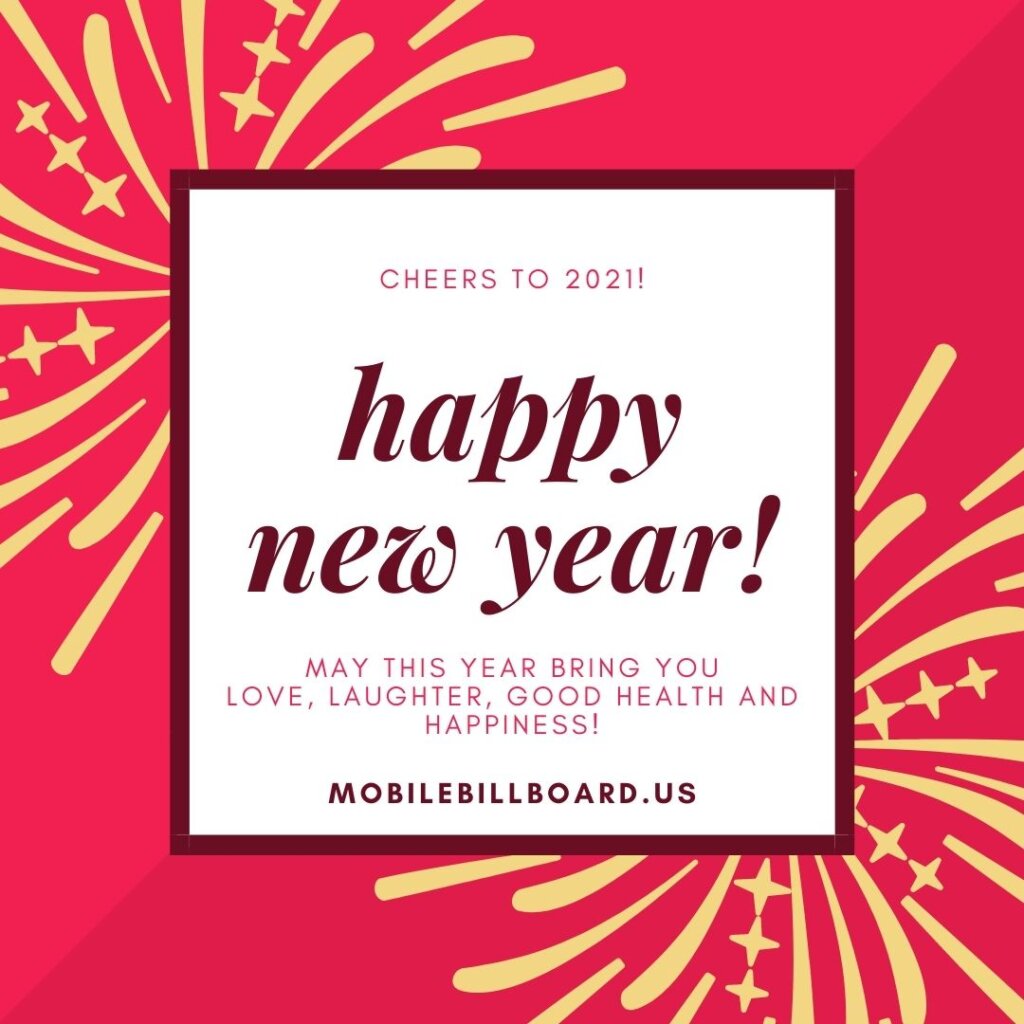 Wishing You and Your Family Health, Happiness And Prosperity In The New Year!
Kick 2020 to the curb! This year has been absolutely unexpected in some of the best and worst ways. Mobile Billboard is looking forward to a new year full of endless possibilities and the honor to serve so many businesses around the Chicagoland and Northwestern Indiana areas. With unique options such as sound or scent, real-time data and 98% recall stats, there's no mystery why mobile billboards are the most cost-effective marketing strategy around today. Whether it's branding and strategy support or tapping in to a prime event, mobile billboards might just be the innovative marketing channel your company needs for the new year. Contact us today to find out how this strategy can work for your business in 2021!
Check out our Top 5 articles of 2020…
When it comes to advertising your business, you simply don't have time for strategies that don't produce results. Check out How Effective Billboard Advertising Is.
There are so many avenues of marketing you can pursue to spread the word so What Are The Advantages Of Mobile Billboard Advertising?
You may have narrowed down the benefits of mobile billboards but which company might be a better fit for you is a harder decision. Take a look at Why Our Customers Choose Mobile Billboard.
Need To Get The Word Out Fast? Not only are mobile billboards the most cost-efficient of traditional marketing strategies but they are also one of the most adaptive. Getting the word out quickly and effectively is sorta their thing.
One of the best advantages afforded mobile billboards is Where They Can Go. Whether you've worked with this strategy before or not, you may be surprised to learn what the "mobile" part can truly mean for you and your business.
Have A Sparkling New Year!
There is a reason why Mobile Billboards are remembered by the masses. See how it can benefit your business by clicking here >>> Mobile Billboards For You!