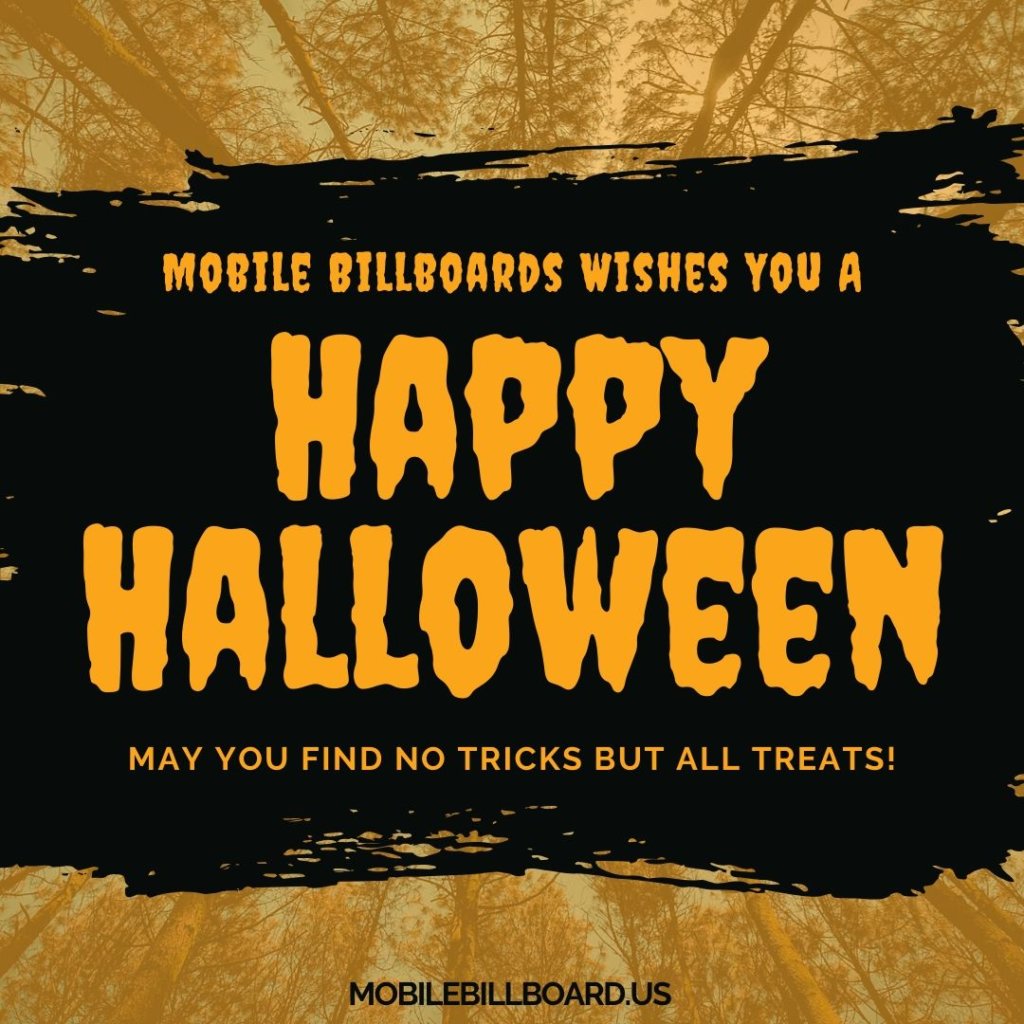 Have A Fantastically Frightful Halloween!
The entire staff of Mobile Billboard would like to wish you a very Happy Halloween! Stay safe and be sure to stay warm on all of your trick-or-treating expeditions.
Aside from showing scary movies in a neighborhood Halloween bash, there are so many other uses for a mobile billboard. Whether you need it for a serious business presentation or just want to make your next Super Bowl party a bit extravagant, take a look at What You Can Use A Mobile Billboard For.
While the wind may howl, witches may cackle and ghost may scream during Halloween, the call to action your company seeks is crucial. Use our handy tips in Best Calls To Action to find out how to stand out and guide customers to successfully interact with you.
As we say farewell to spooky season and get set to celebrate the biggest holiday of the year, find out how to ramp up your marketing with Mobile Billboard. Business to play and everything in between, we've got you covered. Give us a call today to learn how you can stand out among your competitors, engage new clients and build significant awareness for your small business!
There is a reason why Mobile Billboards are remembered by the masses. See how it can benefit your business by clicking here >>> Mobile Billboards For You!