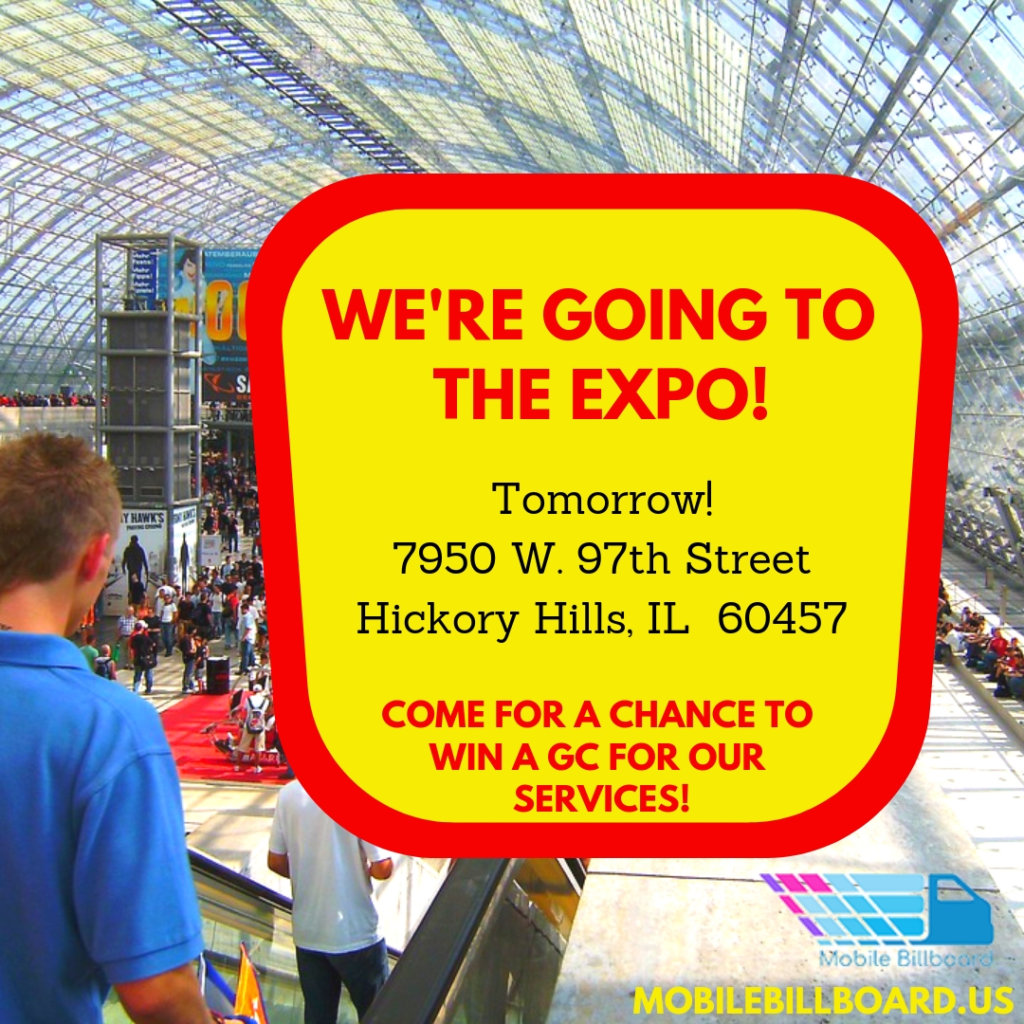 COME SEE US AT THE HILLS CHAMBER OF COMMERCE EXPO TOMORROW!
WHAT:
Hickory Hills and Palos Hills are hosting a Business Expo! This is an amazing opportunity to network with other business professionals or come find out about services available in your area.
With small businesses, crafters and vendors, it is going to be an event you won't want to miss! Come see what your community has to offer and the incredible talent located right in your backyard. You never know what great people you will meet!
I almost forgot! There will be a

Raffle drawing

for dozens of prizes! You can even

WIN

gift certificates for some of our awesome services as well as from dozens of other local businesses. Too cool!
WHEN:
Saturday, March 23rd
9 AM – 3 PM
WHERE:
Conrady Jr. High School
7950 W. 97th Street
Hickory Hills, IL 60457
THE BEST NEWS? WE WILL BE THERE!
Mobile Billboard will be present and ready to mingle! Come meet with us and learn more in-depth about our services and how we might be able to help you and your business.
Don't be shy! Here's your chance to ask us about how our innovative and exciting services are actually affordable and effective! Besides, you will get the chance to catch up with other businesses you may not know exist. How cool is that?!?