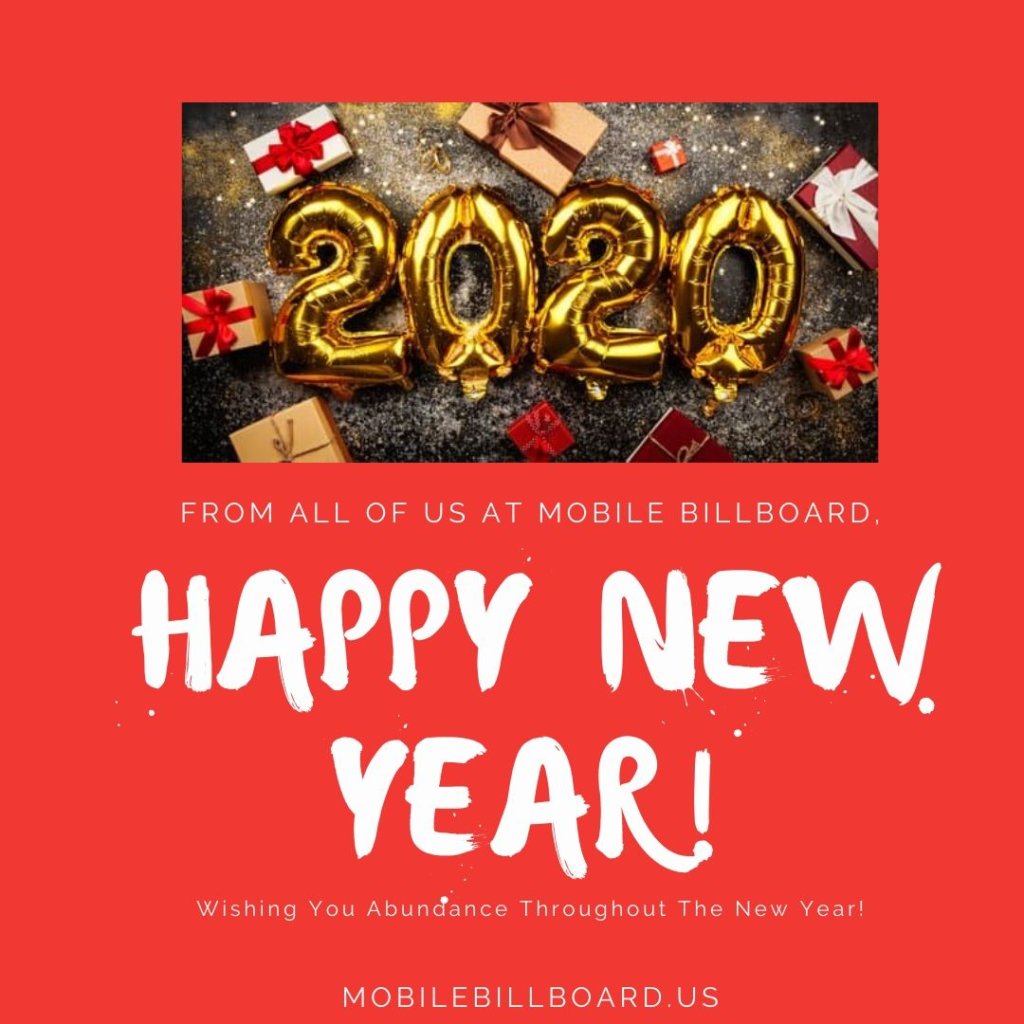 New Year, New Plans, New Memories To Be Made – Wishing You All The Best For The Year Ahead!
As we usher out another year, 2020 promises to be full of adventure, excitement and amazing marketing! At Mobile Billboard, we are floored by the opportunities that the new year brings us and can't wait to put our talented team and unique strategies to work for you. Our customized marketing campaigns and state-of-the-art truck marketing is not only the most cost effective form of advertising in Chicagoland but also the most attention-getting. With our marketing pros and creative sound, scent and 3D options, you're ready to blow the competition away. Contact us today to find out how our billboard advertising can catapult your business!
Take A Look At Our Top 5 Articles Of 2019
One of the best ways to advertise is to follow your nose. Take a look at Ads That Smell to discover more about what you can do with scent options in your mobile billboard advertising.
The heat is on as folks continue the debate on Mobile Vs. Stationary Billboards. Our infographic sheds light on both sides so you can determine what will work best for your marketing campaign.
When it comes to advertising, you want people to remember you. Otherwise, what's the point? Check out our quick tips on How To Make Your Message Stick.
What Can Mobile Billboards Do For Your Business? The answers might surprise you!
One of the most important aspect in many areas of marketing is the overall design of your ad. Too much or too little could make or break how effective your campaigns end up being. Be sure to check out our infographic on How To Design Your Mobile Billboard Ad in order to really make that marketing pop!
A Toast To You And Yours In The New Year!
There is a reason why Mobile Billboards are remembered by the masses. See how it can benefit your business by clicking here >>> Mobile Billboards For You!