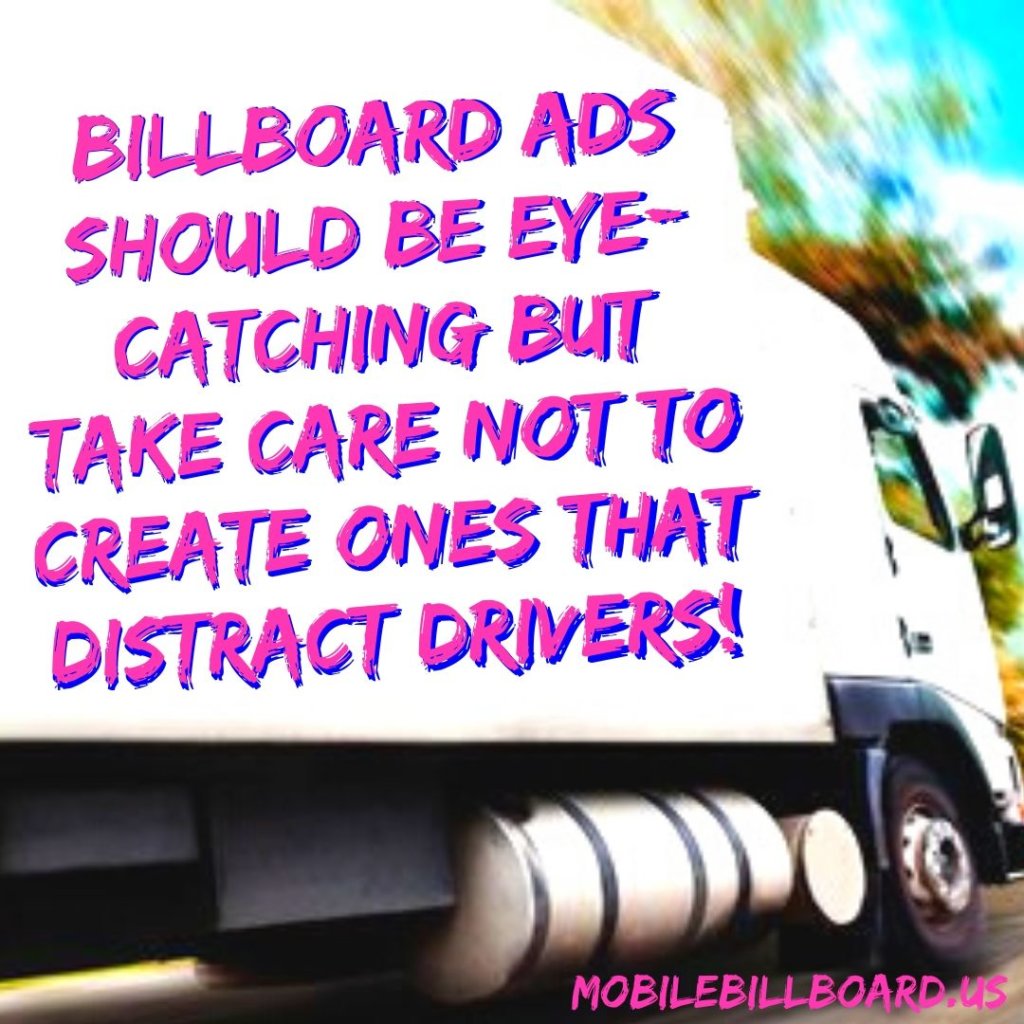 Billboard Ads Should Be Eye-Catching But Take Care Not To Create Ones That Distract Drivers.
Creating a billboard ad can be tough. Coming up with a design that catches attention and relaying a message that you try to stick into the mind of a consumer requires skill, creativity and perseverance. While the key is to Design A Stunning and Effective Mobile Billboard Ad, there is such a thing as creating a harmful ad.
A harmful ad is one that is distracting to drivers as they pass it. Most of the ad danger comes from bright ads with flashing lights or constantly changing ads. This can pull the attention of the driver for longer than is safe to do so while operating a motor vehicle or even effect the driver's visibility on the roadway. Remember, it isn't Vegas or Times Square so blinding or shocking motorists with your ads isn't cool.
Another way billboard ads can cause danger is if the content of the ad attracts TOO much attention. Wait, isn't attracting attention the whole point? For a few seconds, yes, but if your ad is so mesmerizing that it causes them to zone out of driving, you're looking at the risk of accidents increasing. For instance, a women's lingerie ad featured ladies that were nearly nude. As you can imagine, many, many driver's spent a little too long focusing on the girls and not enough time focusing on traffic drastically reducing speed ahead of them. Yes, sex sells but it has a place. Probably not best to so dramatically pull the attention of those operating 3 ton machines barreling along at 90 mph.
The point is to consider your medium. Such ads might be great on a main strip like Vegas or in an area where it's foot traffic only. Consider your audience and what activities they are engaging in before you decide on how to properly steal their attention.
Grabbing attention is essential in billboard design but consider the activity of those viewing it before you create a situation where people may get seriously injured.