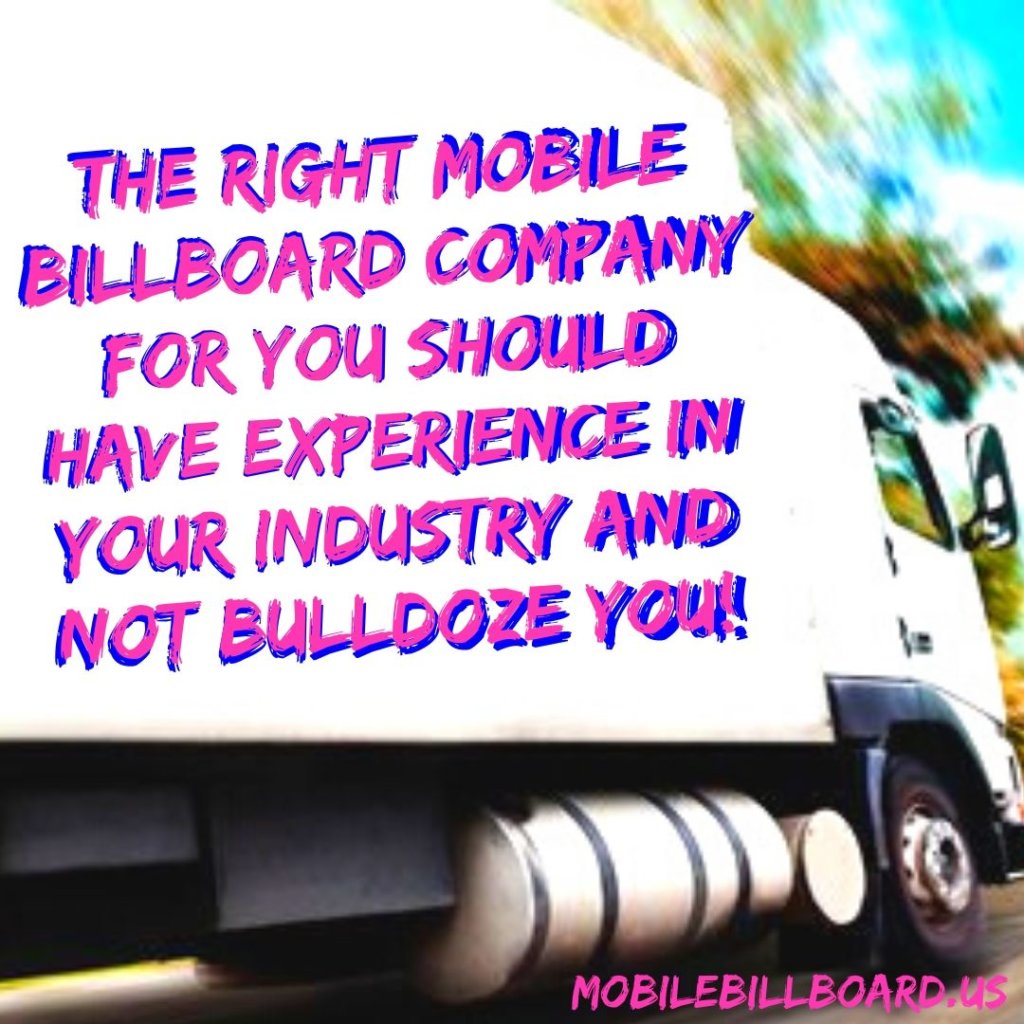 The Right Mobile Billboard Company For You Should Have Experience In Your Industry And Not Bulldoze You!
There is plenty to take into consideration when it comes to mobile billboard advertising. Crafting the right message, designing your ad, targeting the right demographics – all part of the strategy you will put into place. While there is enough to sort through and plan out, have you thought about how you're going to choose the right mobile billboard company for you?
Sadly, not all mobile billboard companies are the same. Some only deal with particular mediums, such as digital and scrolling, while others may not have the advertising experience needed to make the campaign more effective. Of course, you have to consider your budget and the needs of your company but don't forget the two most important aspects when it comes time to working with a mobile billboard firm.
First of all, find out how much experience they have. Read online reviews, check with the Better Business Bureau and even ask them for references that you can check up on. It's critical to know that they treat clients fairly and can perform. What you should focus on when it comes to this is if they have experience in YOUR industry. Have they worked with any similar companies? Have they run ads specific to your field? Knowing that they have worked within your field makes the design and run of the campaign so much smoother and helps in finding opportunities to achieve better results.
Second, and probably the most important, is how you collaborate with this company. Speak with them and see how you mesh. They may be experts in billboard advertising but you are the expert on your field. If they keep bulldozing your ideas or fighting against your vision, it's time to look elsewhere. You need a company that will work with you and embrace your vision – your ultimate goal. This is marketing that requires a perfect melding of two different perspectives so there should be a balance and harmony. Remember, you have the money so if a company is casting aside your ideas or overruling you when you know what works for your industry, you do NOT have to stay with them. Move on to another company that holds your best interests at heart.
Find a company who knows their stuff that you can play well with in the sandbox and you've just won half the battle.