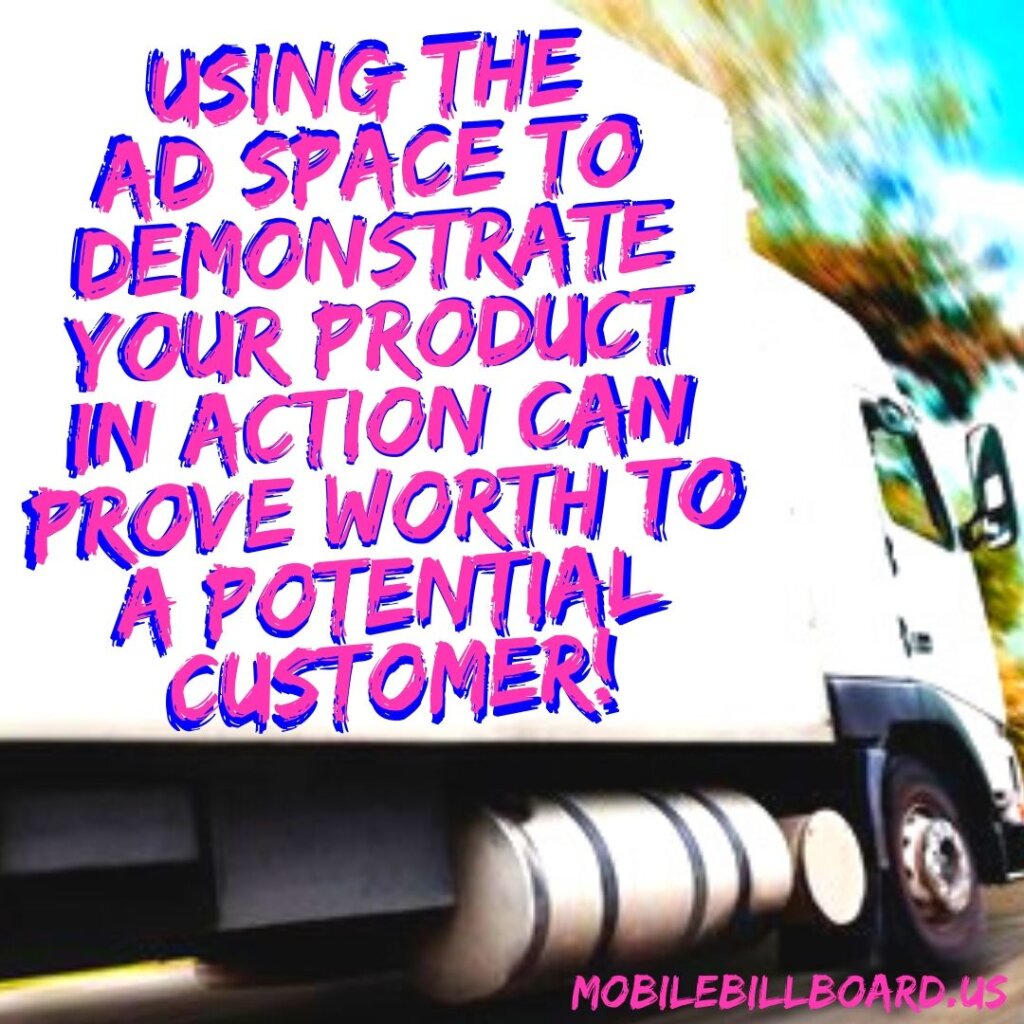 Using The Ad Space To Demonstrate Your Product In Action Can Prove Worth To A Potential Customer!
Instead of becoming flustered with finding the PERFECT verbiage and campaign voice for your brand's new product, how about simply showing the world what it can do?
Believe it or not, one of the most highly effective marketing techniques is still demonstration. Showing a consumer how your product works answers questions they never even knew they had. Not only can it show a potential buyer HOW to appropriately use the product to solve a pressing need or satisfy a want, it shows them the worthiness of the product in question. For instance, if you are selling a new line of paint and the consumer can SEE the it right there on the ad, they can appreciate that this product IS brighter, richer, more appealing, etc. (whatever it is you are trying to communicate about the product).
We live in a world where action speaks louder than words. So many promises and expectations are shattered and folks have come to rely on what they can see and determine for themselves. Telling someone that your paint is much more eye-catching than your competition won't mean much. The consumer wants to see the paint for themselves and decide if what you say is accurate. Instead of delivering the same tired lip service that advertisers pour out on a daily basis, how about offering a refreshing break in the form of a visual aid?
The demonstration not only lets them determine if the product is indeed worthy but also delivers key information without words. Things such as size, variety, convenience can often be summed up in a simple demo. In the case of billboards you only have a few scant seconds to leave an impression so why shouldn't your product be the star of the show?
Don't get caught up on the details because a truly great product can speak for itself.