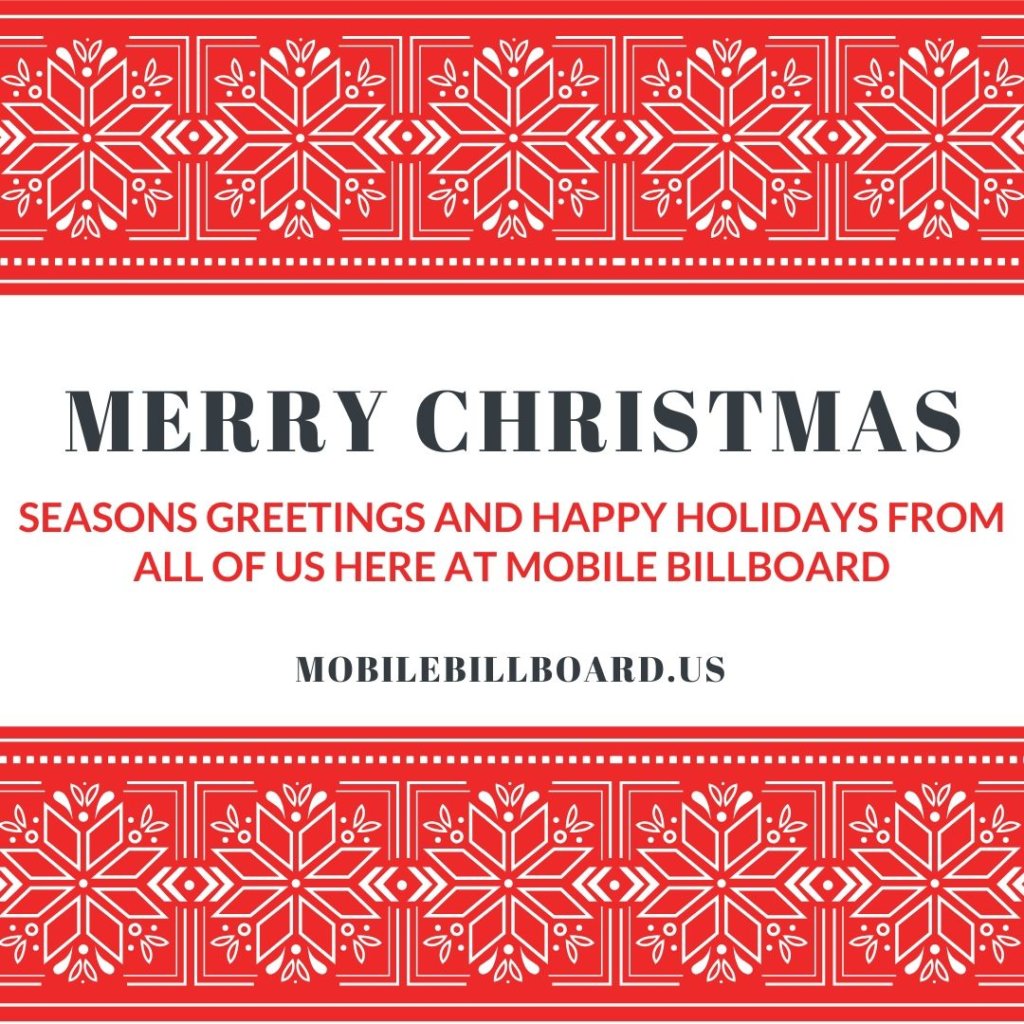 On Behalf Of The Entire Mobile Billboard Family, We Wish You And Yours A Very Wonderful Holiday And An Amazing Coming Year!
December is full of some wonderful holidays and sets the tone for the coming year. Mobile Billboard wishes you all the best this holiday season and that you are blessed with endless opportunities, health, prosperity and joy!
To start your prosperous year off right, consider What A Mobile Billboard Can Do For Your Business. With competition stiff these days, it's never a bad idea to take your marketing to the next level.
When it's time to start your slate clean and give your business the boost it deserves, consider billboard advertising. With affordable rates, innovative marketing strategies and flexible scheduling, Mobile Billboards has everything you need to stand out and be seen. Don't let potential business pass you by, contact us today!
There is a reason why Mobile Billboards are remembered by the masses. See how it can benefit your business by clicking here >>> Mobile Billboards For You!