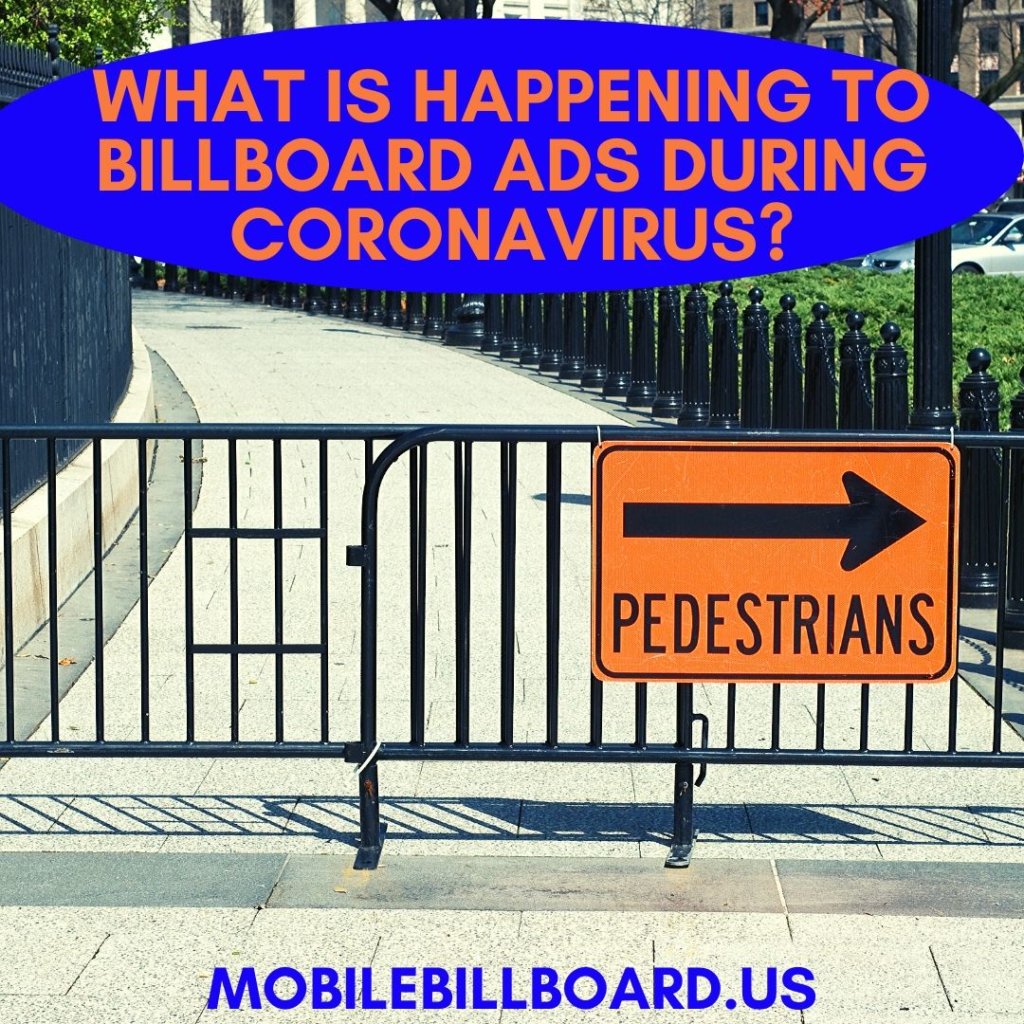 Advertising has shifted during the Coronavirus pandemic and most businesses are simply trying to figure out how to adapt and reach their audience.
Stationary billboards are seeing a massive decline as jittery companies run away from ad spending for the static messages. The hardest hit is stationary billboard's hottest spot, Times Square. With New York reeling from the spread of this virus and nearly all of Manhattan completely shut down, folks are not visiting the famous tourist spot. With no travel occurring and native New Yorkers sticking with shelter-in-place protocols, no one is out in the concrete jungle to see the blindingly bright ads shining. Across the nation, there are less people on roadways and more businesses are shying away from bleeding money on ad costs for nearly deserted highway locales.
However, billboards are not dead. In fact, mobile billboards are BOOMING!
Unlike their shaky counterpart, mobile billboards are seeing a surge in popularity. Why? These ads are on the go and can head straight to the consumers neighborhood, local grocery store or essential needs facilities. You don't need consumers to head to the ad, the ad heads to them. In a time like now, this is absolutely critical. With less and less folks venturing outdoors and staying around their home and neighborhood, mobile billboards can stroll through target areas and bring important messages right to them.
Mobile Billboards provide a cost-effective strategy that works, not only in normal life, but during times like quarantine as well. Costing far less than traditional marketing with much less competition and clutter, a mobile billboard is the perfect way to get your important message across and reach those who need it.
Contact Mobile Billboard today at 708.667.4196 to find out how we can help spread your message and make it stick!