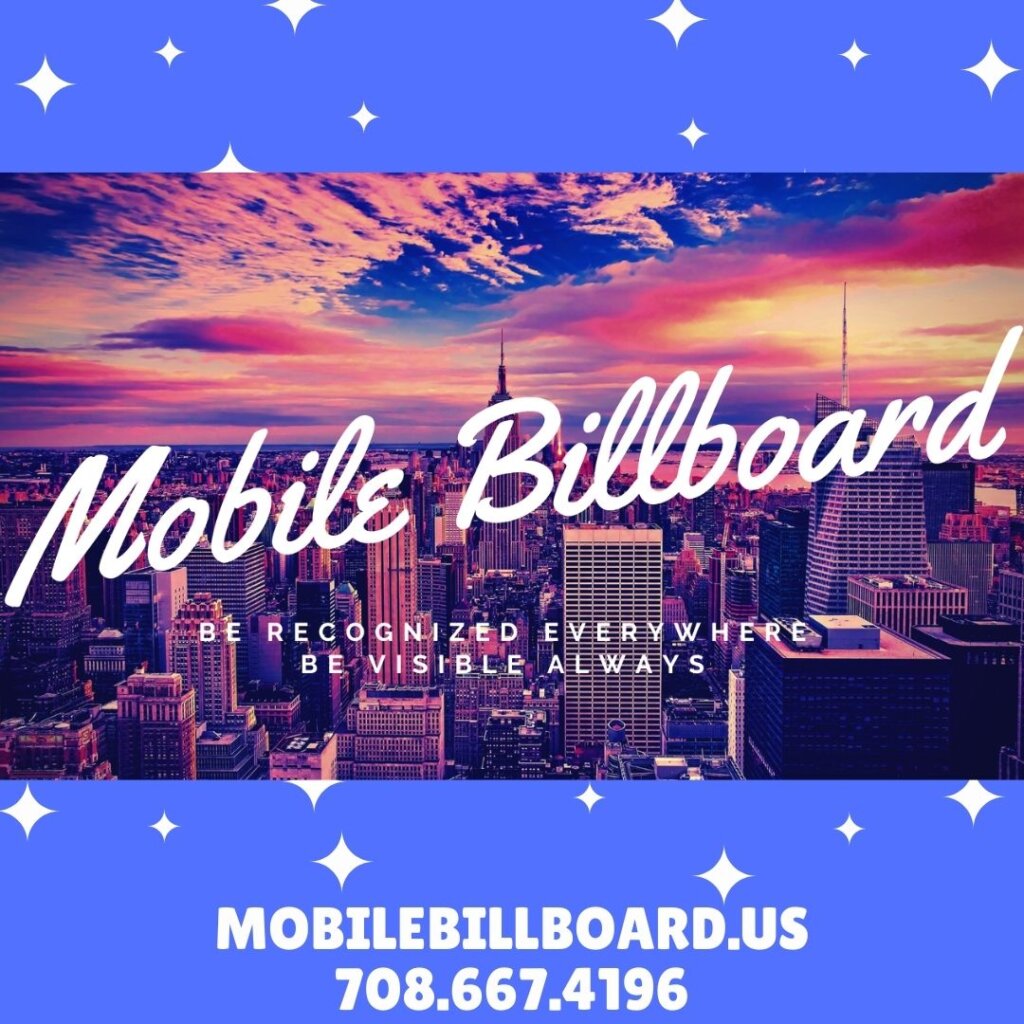 Mobile Billboards are a great way to stand out from your competition, engage your target audience in a more unique fashion and leave an impression that's hard to forget. Cheaper than traditional marketing and much more engaging than digital marketing, what do you need to know about mobile billboard advertising near you?
At Mobile Billboard, we offer three distinct base options:
Truck/Trailer: There are the standard truck, the thin sign on an attached trailer or the digital sign on a digital scrolling billboard options.
3D/Showroom: A box truck with safety glass walls. You can stage furniture/props inside or even have actors presenting scenes.
Scrolling Digital: Truck scrolling billboards consist of several digital ads scrolling at specified intervals.
You can choose to stick with the simple base models listed above or choose the trailer option and add other features to enhance your campaign. Such options are:
Sound: You can have sound effects, music or short clips play alongside your visual message.
Scented: With over 600 scents to choose from you can create a unique aroma for your product/business that releases into the air on a timed schedule.
All data is collected in real-time and analyzed daily during campaigns to increase effectiveness and ascertain additional opportunities for success. Such an option is our Viewer Tracking. Viewer Tracking enables you to see how people are interacting with your advertising. This allows you to see effectiveness and adjust your campaign or target areas.
With Mobile Billboard, all of our billboards are lit with static lighting or have LED lighting effects. Our vehicles can run day and night, seven days a week depending on your marketing goals and specific needs. We can give you specific requirements for your design or our billboard marketing specialists can simply design the ad for you. Your satisfaction is our top priority.
Mobile Billboards are impossible to ignore because they appear right in front of your face, crossing into your daily grind and spiking curiosity. In fact, mobile ads are so unique that they are remembered by 97% of the people who see them compared with a mere 19% of those that see ads in other mediums. Isn't it time to raise those eyebrows and lift those heads up from their phones?
Contact Mobile Billboard today at 708.667.4196 to find out how we can help spread your message and make it stick!