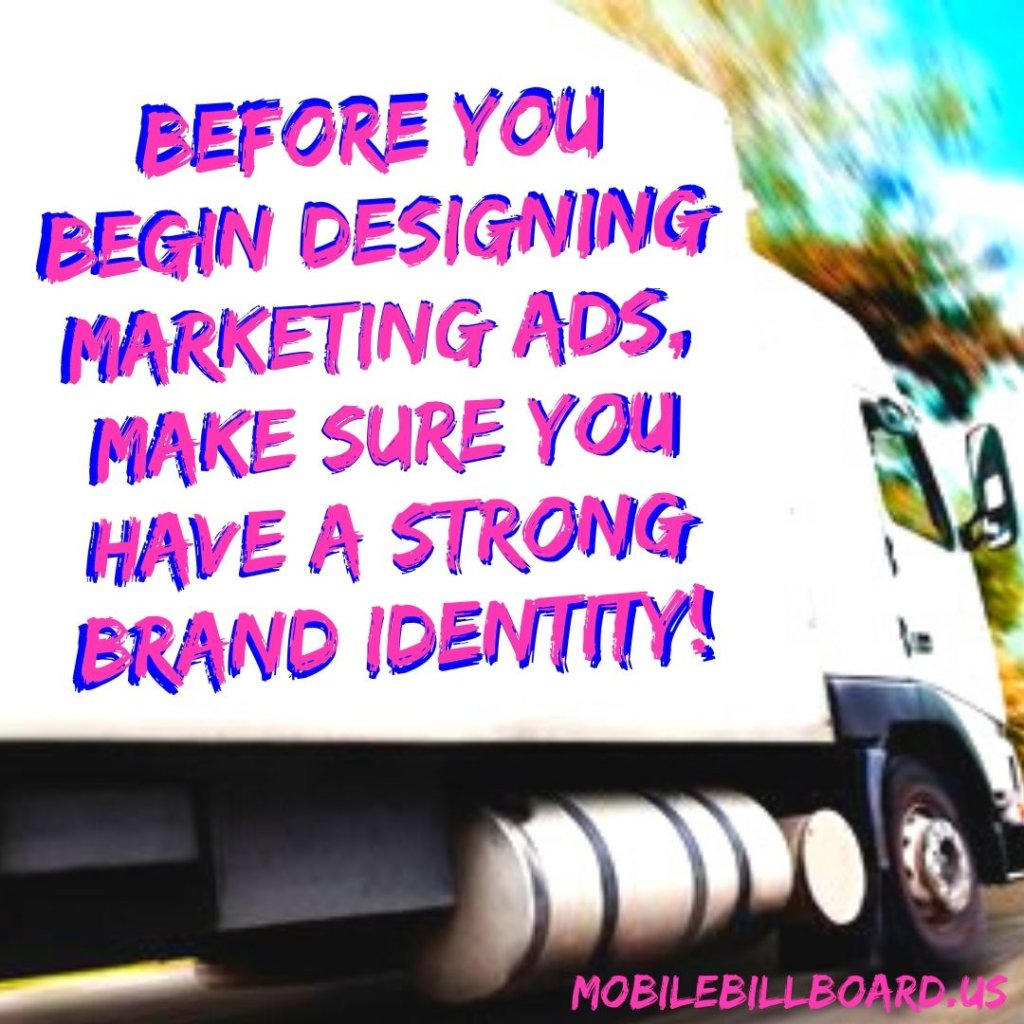 Before You Begin Designing Marketing Ads, Make Sure You Have A Strong Brand Identity!
There are many rules and helpful tips that you can use to Design A Stunning and Effective Mobile Billboard Ad. However, you may be unaware that in order for that ad to work, you need to create a strong brand identity for your company. Mobile ads are perfect for spreading brand awareness but there is nothing to spread if you don't have an identity to be aware of.
Brand Identity are the visual elements of your company – the color, design, logo, etc. – that make a consumer think of your business when they see those items. For instance, when you see a yellow "M" – otherwise known as the golden arches – you automatically think of McDonald's, right? Yep, same concept.
You want to have an attractive and easy to remember logo, brand colors and themes that stay consistent throughout your packaging, facilities and advertising as well as slogans and catchphrases. When consumers see a new Starbucks ad, they don't even have to spot the logo. The bright green and muted colors tip them off immediately. Building your brand identity is important because it helps consumers keep you at the top of their awareness and is nearly inescapable.
Before you decide to market your business, make sure you have a consistent and planned brand identity to use.