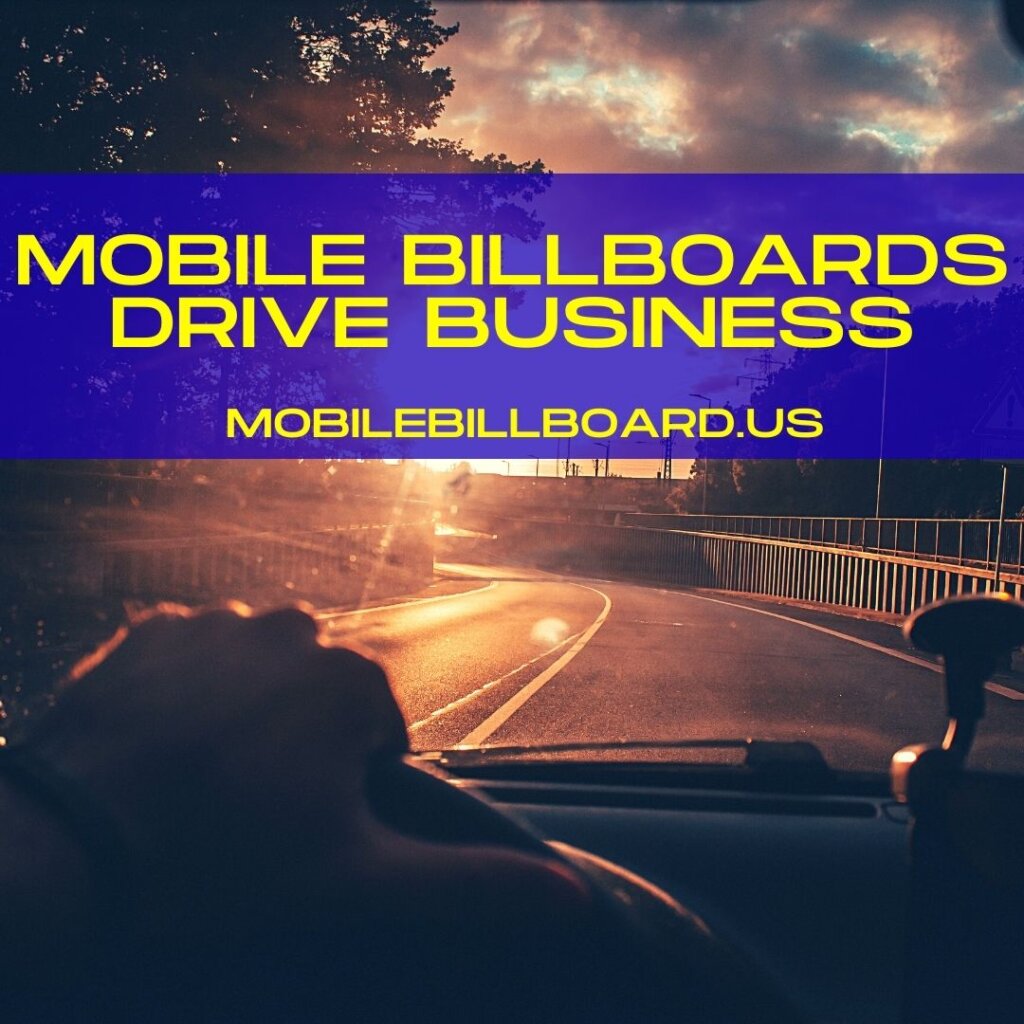 That's the name of the game, isn't it? To bring more customers in, to solidify your company's longevity and to introduce products or changes?
No pun intended but mobile billboards DO drive business.
According to a study conducted by APN, a moving ad actually has 45% higher exposure than stationary ads. An ad that engages better usually results in a deeper level of encoding into your memory, which increases the recollection of a brand or message significantly. Essentially, it's more captivating and piques more curiosity to see an ad roll in front of you. Stationary ads have become background noise. The public is so used to stationary ads that they barely notice them and those ads become a blur of sorts in the background of their hectic lives.
Mobile billboards are so unique that they result in a whopping 97% recall rate! This study conducted by RYP & Becker Group is only one of many done on outdoor marketing and mobile billboards in particular that shows how effective these ads are.
The large drive in business isn't just based on how unique and refreshing a mobile billboard is or how this curiosity peak causes a consumer to remember the brand, product or ad better at a later date and time. It also has to do with the simple fact that there is so much you can accomplish BECAUSE it's MOBILE.
A mobile billboard ad, especially a trailer billboard, is able to access more locations quickly. It also gives you a better chance of scooping customers from your competitor. Instead of a stationary ad along some busy freeway or a random internet ad smushed in between a hundred others, your mobile billboard can roll right in front of a competitor's business and be seen by their very own customers. Many times a consumer will try something out to see what they like better or may find your ad offer to be more enticing than what they're currently purchasing. You are bringing the ad, the brand or product awareness, straight to your target audience – a group who ALREADY purchases within your field.
When it comes down to it, the numbers don't lie. Mobile billboards are a more cost-effective and engaging form of advertising and even trump traditional forms of outdoor media. It's never too late to explore what a mobile billboard ad campaign can do for you or find out how this form is set up for success in driving more business.
Contact Mobile Billboard today at 708.667.4196 to find out how we can help spread your message and make it stick!