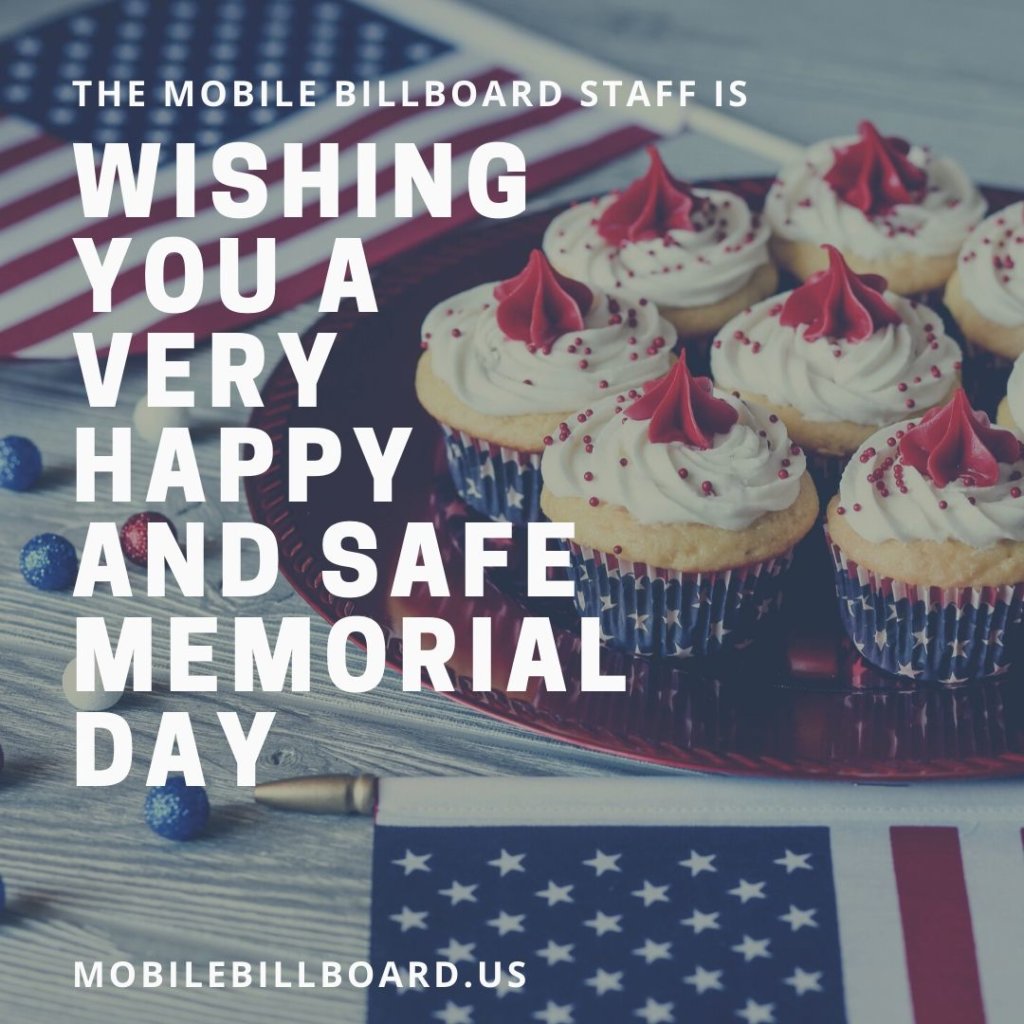 The entire Mobile Billboards staff would like to wish you a very happy and healthy Memorial Day!
As we come together to celebrate and honor the sacrifice of our fallen soldiers, it couldn't be a more perfect time to reflect on the peace and freedom afforded us. While the world may be a confusing place right now, a brighter future is just on the horizon. Take a moment today to bask in the good company surrounding you and give thanks to those who made sure we could. No matter how you celebrate, be it with a party, fireworks, big feast or easy conversation and much laughter, please enjoy a safe and healthy Memorial Day.
If you have a product, service or important message to get out to the public during this time, find out How You Can Get The Word Out During Quarantine. So, no matter how you celebrate and with whom you choose to spend it with, enjoy a relaxing and pleasant Memorial Day.
Contact Mobile Billboard today at 708.667.4196 to find out how we can help spread your message and make it stick!