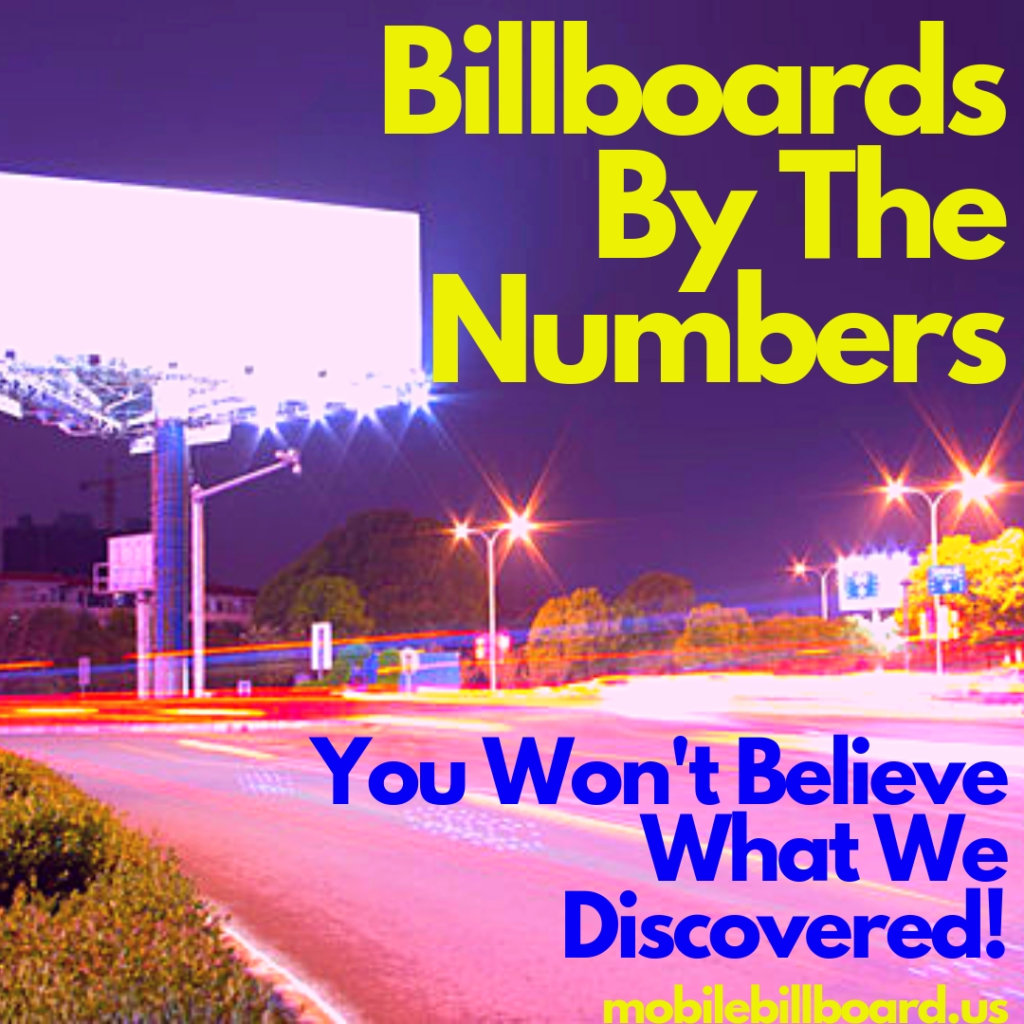 You know outdoor advertising is one of
the most effective marketing options available today
but do you know just
HOW
much they out perform everything else? There is a saying that numbers don't lie and some of these factoids are pretty astounding. Take a look as we break down billboards by the numbers.
75% of travelers have seen a digital billboard in the past month
71% of people say that digital billboards stand out to them more than online ads
25 million location oriented screens in the United States
7,800 digital billboards in the United States
The fact is that digital billboards, mobile billboards and the like attract more attention than online advertisement. Most likely this is due to the fact that we have trained our brains to ignore the gluttony of ads when we surf the internet but it is hard to ignore a sign that drives in front of your face while you are walking through the streets or driving in your car. The memory recall of mobile billboards is in the 98% range.
A Captive Audience
70% of waking hours are spent away from home
18 hours is the average a person spends in a car per week
93% of people have rode in or driven a car in the past month
194 minutes is the average a person spends in a car each weekday
Both stationary and mobile billboard ads are effective in large part because they have a captive audience. There isn't much else to focus on while driving except the world around you – other cars, signs, people and places. You are more likely to notice outdoor advertising while driving or engaging in the comings and goings of your everyday routine.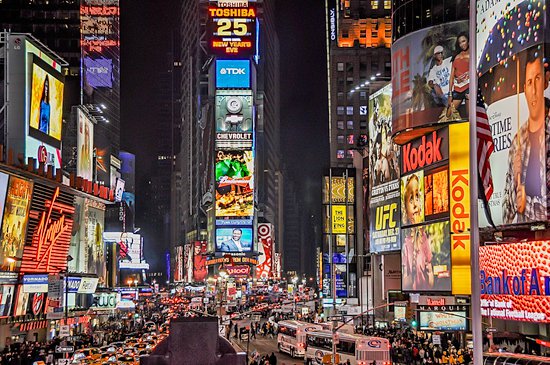 Return On Investment
$5.97 product sales generated by out-of-the-home marketing for every $1 spent
382% more effective at getting people to engage online than television
85% of consumers think home advertising is helpful
14% boost in print ad effectiveness when paired with outdoor advertising
The proof is in the penny. Outdoor advertising is far more effective at driving traffic and increasing engagement for a fraction of what other advertising methods cost. Even the power of traditional marketing strategies are given a significant boost when partnered with digital billboards. Often, companies will see a profit quadruple or higher of what they spend on the digital ads.
Top Outdoor Advertisers
McDonald's
Apple
Geico
American Express
Google
Amazon
Coca-Cola
HBO
Verizon
Chevrolet
These early adopters to digital billboard advertising understood what the future of marketing was going to entail. Our society's boom into the technological renaissance has provided clear insight on customer behavior and ways to reach them. It is no coincidence that these ten companies hit outdoor advertising as hard and far-reaching as they can. Outdoor ads are more effective, easier to recall and are the most affordable options available today. If these giants of industry understand what grabs the consumer, any company can surely follow suit.
As we've just discovered, what they say is true. The numbers don't lie and the proof is, indeed, in the penny. Mobile billboards and outdoor advertising are only growing in effectiveness and reach for the future. While we have already explored what mobile billboards do for a business, the most hard-hitting statistics always seem to make the picture a bit more clear. So, put your ad together and get outdoors!