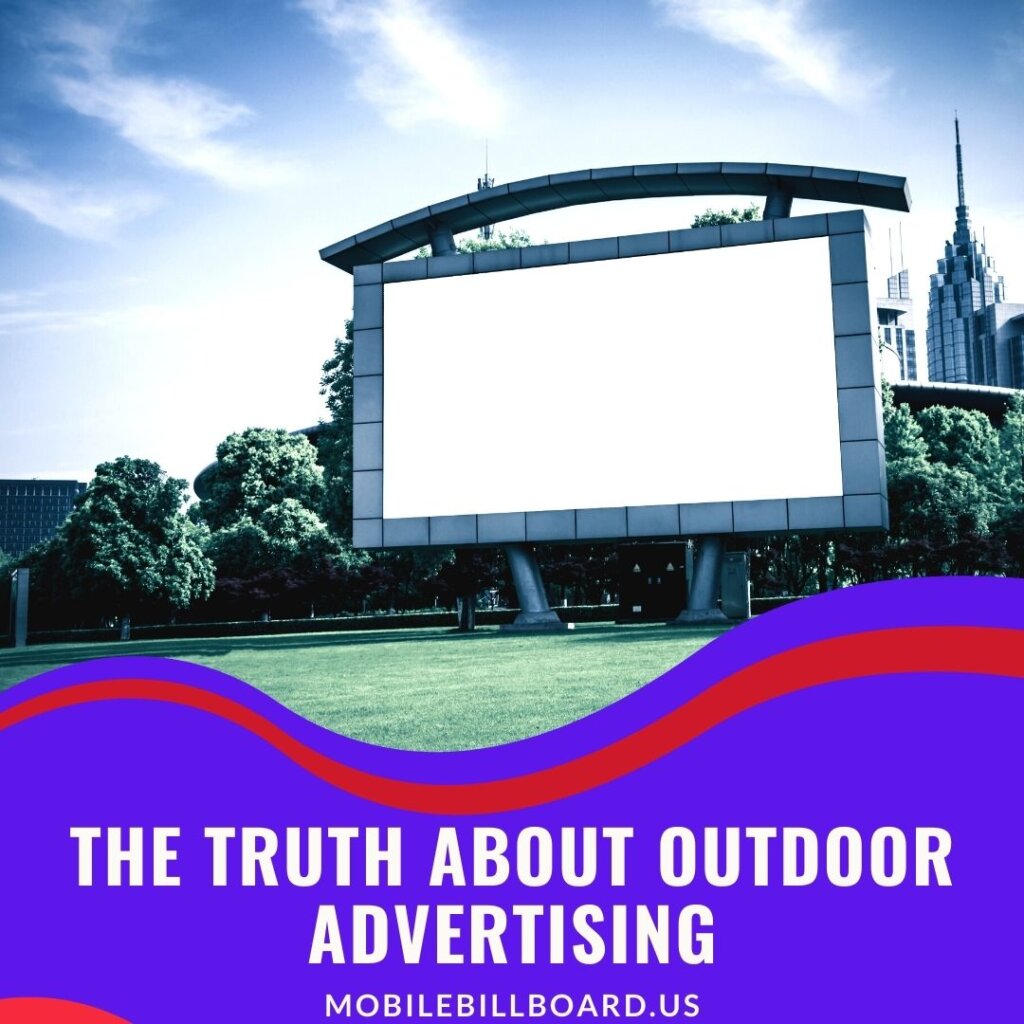 Outdoor advertising has seen a huge increase in the last decade. Also known as out-of-home advertising, or OOH, this marketing avenue has experienced unprecedented growth because of the advance in technology and how our society has become more hectic and always on the go.
For a business owner, a marketing strategy that costs less than traditional marketing and reaches more targeted consumers is music to the ears. If you are on the fence about the effect of OOH marketing, take a look at these stats…
14% – how much more likely adults aged 25-34 with households earning more than $100k each year are to notice OOH marketing
71% – of people who say billboards and OOH stand out better than ads online
55% – of people who say they were highly engaged by OOH ad messages
93% – the reach of potential customers by billboards (tv – which costs way more – reaches 94% – only ONE percent more)
80% – lower cost than newspaper and tv advertising
50% – lower cost than radio advertising
72% – of people look up more information about the product or brand within 30 minutes of viewing the ad
59% – of people claim that seeing the OOH ad increases the likelihood that they will purchase the product or service
84% – the amount of Generation Z that pay more attention to OOH ads than any other advertising
75% – of the BILLIONS of travelers each day claim that they have seen a billboard in the past month
63% – of the BILLIONS of travelers each day read the ad carefully
And the number one benefit of mobile billboard advertising, which is the most unique form of OOH?
It takes a person SEVEN times viewing a television ad to remember it.
97% of those who interact with the ad remember it at a later time after ONE viewing. Now THAT's worthwhile advertising!
With lower costs and better retention rates, efficiency and interactions than traditional advertising, it's no wonder the OOH industry is seeing such accelerated growth and cemented its future staying power. Perhaps it comes down to the fact that society is so used to online ads and tv commercials that we zone out and don't pay close attention to them. They become anonymous fuzz in the background but OOH, especially mobile billboards, are so unique because they appear in front of the consumer in places they least expect to see an ad. It's so unusual that they can't help BUT notice. Breaking up the monotony of a consumer's day and bringing more brand awareness to your company – sounds like a WIN-WIN!
Contact Mobile Billboard today at 708.667.4196 to find out how we can help spread your message and make it stick!