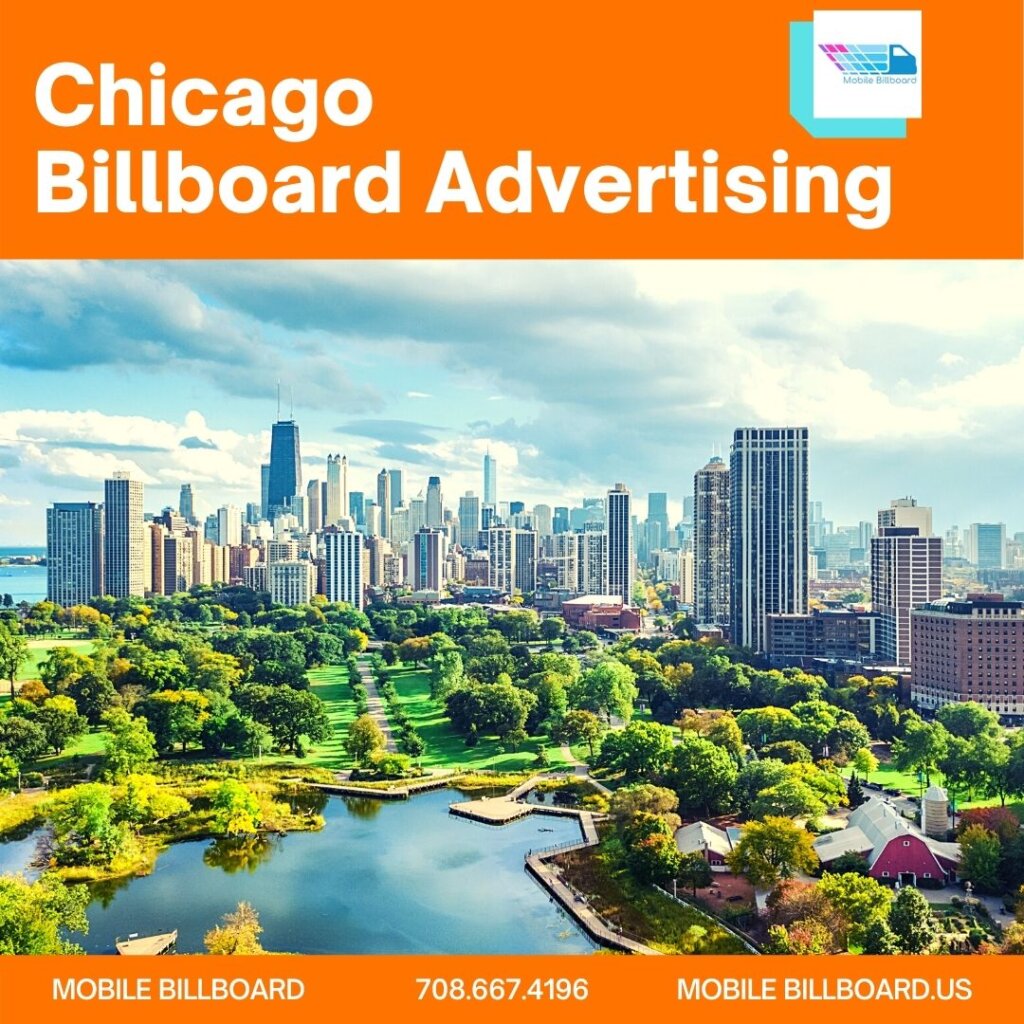 Looking to make a BIG splash in Chicago?
Trying to get your message out? Get more customers? Build your brand?
Look no further than Mobile Billboard!
With mobile billboards in Chicago, you can reach blast your marketing into the stratosphere with creative, cost-effective marketing that REALLY works. With mobile billboard advertising you can:
reach target consumers where they live, play and shop!

easily stand out from your competition!

draw attention in a unique, unexpected way!

have 98% of people viewing your ad recall it later!

cost far less than traditional advertising!

produce more impressions for less cost than static billboards!

boost your existing marketing strategy!
Whether your an established business looking to drop a new product or a new company looking to build a loyal customer base, mobile billboards are one of the hottest and most productive ways to advertise in the modern world. Instead of being ignored like millions of online ads or casting too wide a net to snag your TRUE customers like static billboards, mobile billboard marketing piques curiosity and seeks out your target audience. Get more quality results by spending far less with a Chicago mobile billboard campaign!
Isn't it time to see what effective marketing can do for your business?
Contact Mobile Billboard today at 708.667.4196 to find out how we can help spread your message and make it stick!