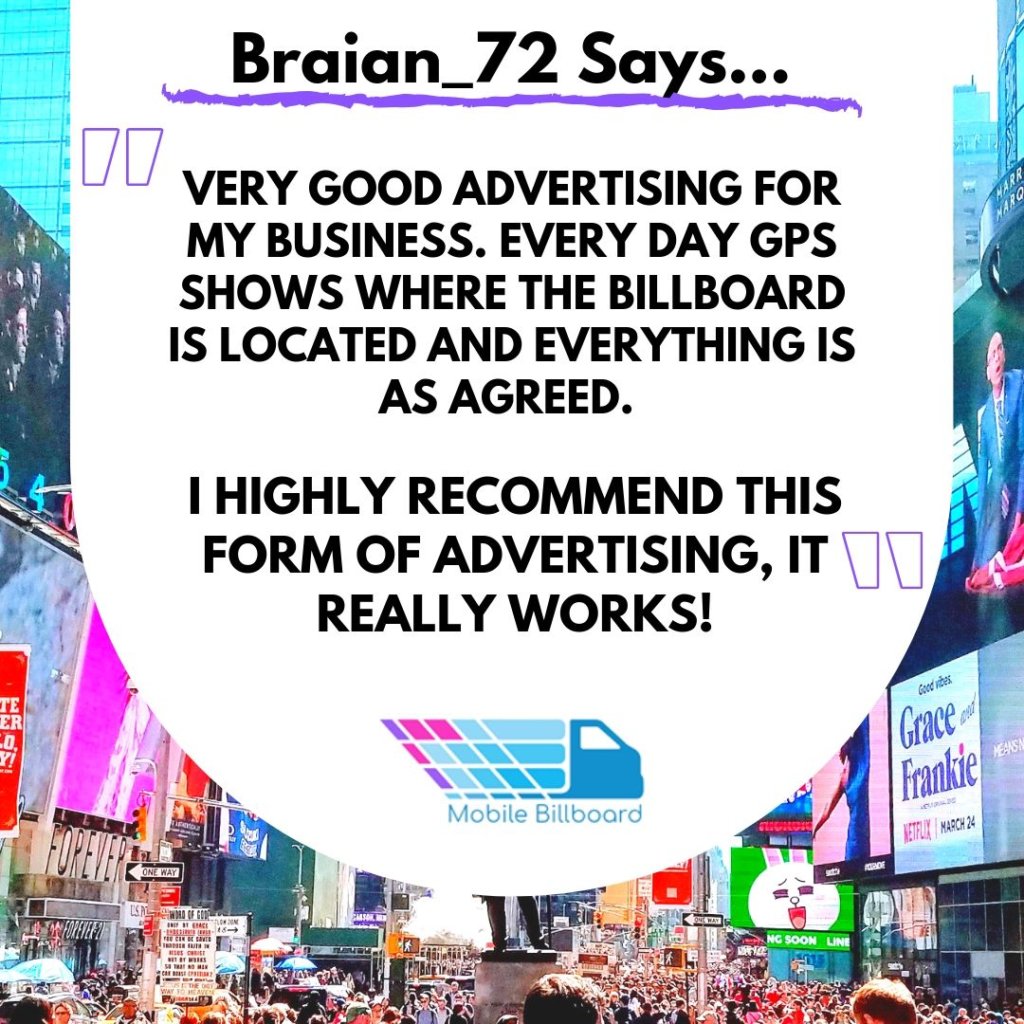 Promoting your business can be overwhelming. With marketing strategies, ads and the various channels you can distribute your message, it may seem hectic. You hire advertising agencies and mobile billboard companies to use their expertise and equipment to increase brand awareness and drive potential customers through the door. You hire these people to do a task you can't possibly accomplish due to lack of training and time. You hire them to relieve the stress of promoting your business.
The last thing you need is to worry about your marketing firm or mobile billboard service performing.
Your business depends on you and draws your focus so you shouldn't have to wonder if the companies you hire are actually delivering what they promised. At Mobile Billboard, we pride ourselves in putting our clients first and exceeding expectations. Not only do we show up and "make the magic happen" but we offer advice and guidance in this marketing channel to better maximize your efforts and increase your overall campaign efficiency. We make sure your message reaches the people you need it to and that your company vision remains intact.
Above all, we remain the same dependable, efficient mobile billboard advertising agency that our loyal customers have come to value and respect. There is no excuse for a company slacking on the job or providing inept service. This is your company we're talking about and it deserves the best chance for success.
From our Mobile Billboard crew, a huge THANK YOU to Braian 72 and all of our clients. If you are new to the mobile billboard revolution, welcome to the family!