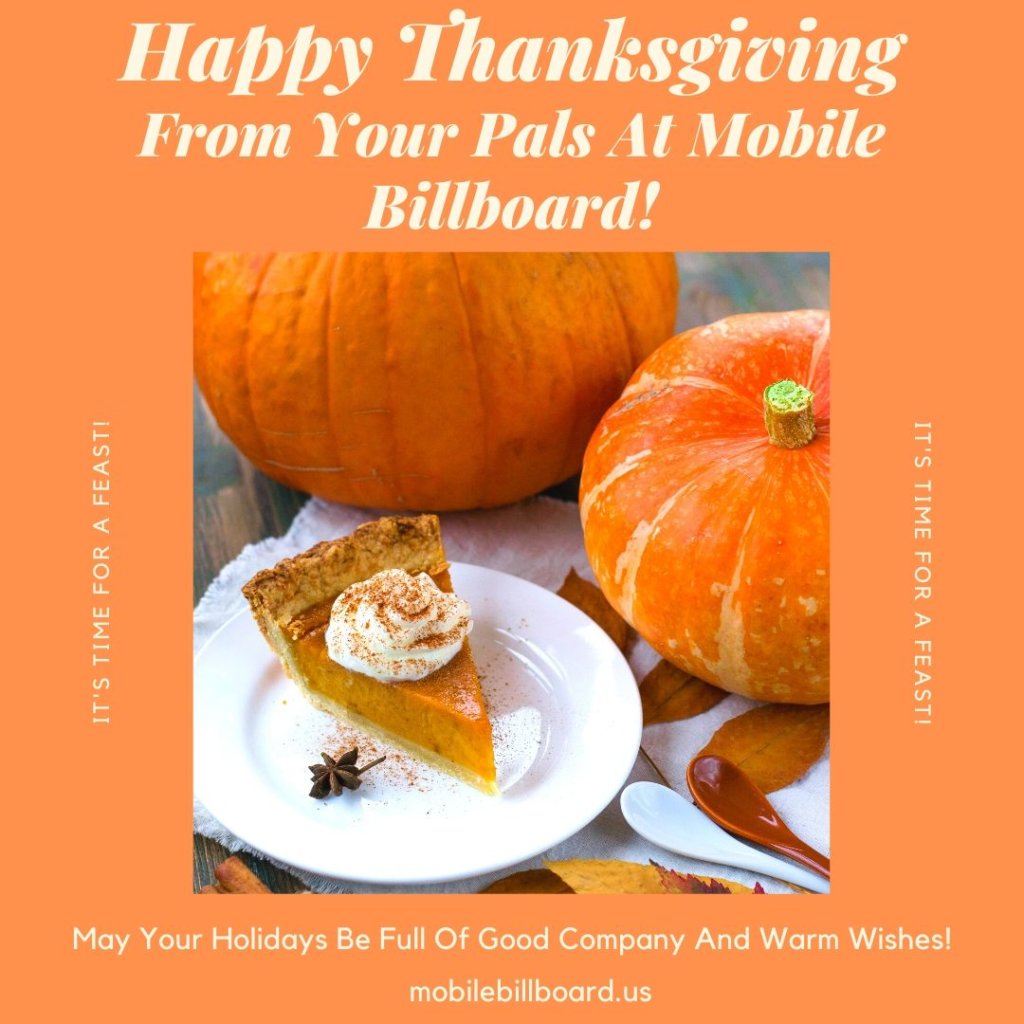 Have An Amazing Thanksgiving Day!
On behalf of the entire staff of Mobile Billboard, we wish you a Thanksgiving full of good company, good health and endless blessings!
No matter who you celebrate with or why, we hope you enjoy this harvest feast and get to celebrate every wondrous thing you have in your life. And, if Thanksgiving is less about feelings and more about the food for you, may your belly be filled with all the delicious and satisfying dishes you crave on turkey day!
There is a reason why Mobile Billboards are remembered by the masses. See how it can benefit your business by clicking here >>> Mobile Billboards For You!